Obtain top digital marketing and SEO tips from Sitetrail industry guides for specific business types. 
Learn which methods and tactics work best to generate traffic and new business to your website – and see which services to buy at reasonable prices to get the results you desire.
Choose your industry to get started:
The generic digital marketing activities are similar for many industries. However conversion by channel differs: for a medical practice, reviews and good news articles may be important. For the entertainment industry, social media shares and news visibility may work better. 
By reading through our SEO and Digital Marketing Guides for different industries, you may be able to identify a more unique solution for your business: one that can deliver a better return on investment for your marketing budget. 
Get better results with Sitetrail
We have experts in your industry!
Revenue driven for our clients last month
Average MONTHLY growth per client
65%

CW
CEO at Chillweb design group
Adriaan and team are outstanding professionals. Delivered exactly as promised and well worth every dollar. Highly recommended!

Bobby
CEO, TRUiC
We worked with Adriaan on several projects now, - Great results, no complaints - Easy to work with, and professional service - Delivers on time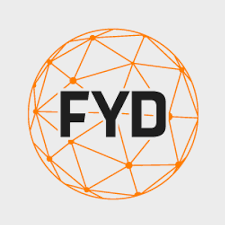 Fydcoin
FydCoin Crypto group
There are levels to writing: The journalist went above and beyond to write a great article. Highly recommend and will order again! Thank you! L.W
CEO of a private bank
We were picked up by at least 50+ news channels and were very happy with these results. Highly recommended. Quick and communicative. T.C.
Film producer, Los Angeles
Love Adriaan!!! We've done several projects together and he's simply the best. Very hard-working, quick, wonderful person to work with and know! 10 out of 10 stars! ManieS
Owner, health and wellness brand
Sitetrail went over and beyond expectations time and time again. They think quickly and smartly on their feet and use their initiative really well, which I appreciate. Thank you very much! TC
Owner at TrossCreative
Hired to write a linked news article. Top-notch writing, needed absolutely no edits. Delivered super fast, and as promised. Very nice attention to details and understood the goal better than most, top professionals. Highly recommended.
Creating and executing the perfect digital marketing plan for your business

Data driven campaigns led by industry experts