Entertainment and Music Promotion: 4 SEO, PR and Digital Marketing Tips
The music and entertainment industry is rapidly growing in unexpected ways. As the global online music streaming industry surpassed the $20 Billion milestone and the overall online entertainment industry (movies / filming games, igaming etc) reaches the $200 Billion mark, it is time to learn more about the latest marketing channels.
There are some trending ways to grow and promote businesses, artists, actors, singers and related entities. As a PR and SEO agency for many celebrities in entertainment, we will provide an insider scoop of just 4 tips and options that are proven to deliver above-average results:
1. Press Releases for the Music & Entertainment industry:
Music promotion can take on several forms given the multi-channel options available to boost sales and awareness. The starting point for success is the use of powerful targeted press releases organized by someone with strong media connections. In order to build out social media followers, boost downloads, sales and reviews on popular channels such as Spotify, Apple Music, GooglePlay, Tidal, Amazon Music, Pandora and Youtube Music, consistent press releases are required. Even film makers, comedians and reality shows make use of press releases to inform the world through one of the most viral communication methods of their latest news. 
Where to find the best solution for the industry: See this press release writing & distribution service. 
2. ON-Site Content Marketing for Music & Entertainment
Drawing a large volume of search traffic from the internet can happen easily if you know how to do music promotion on-site. This is true even if your own show, song or entertainment brand is not popular yet: that is, if you hire a smart content marketing team to create on-site content that can appeal to relevant audiences. For example, a rapper who just start out, may have a writing team who covers a group of top artists such as Snoop Dog, JayZ, Eminem and so forth and simply display their own new labels alongside top names in the industry when fans stumble upon the content. There are numerous other examples of how targeted content can bring a massive targeted audience to introduce them to a new trend aligned with their interests. Blog writing is something you no longer have to do yourself – simply hire a competent team to get it done. 
Where to find the best solution for the industry: See this on-site content writing service.
3. SEO Guest posting & Editorial News with link-building for the Music & Entertainment industry:
Having relevant industry magazines and filming news websites talk about you in the news is crucial. This is way different than a press release: it is a way of doing "off-site" SEO for your entertainment business, a way to control the online reputation of your brand – and taking control of content marketing backed by a huge base of media owners and influencers. Off course Sitetrail is one of the only platforms that covers both Press Releases and Editorial. Own and control the gossip – and make sure you stay in the charts by going beyond mere music production by having a team of experts running your off-site content across the web. It is often called "outreach", "influencer outreach" or simply guest posting. Companies spend billions on this activity as it is one of the most popular digital marketing tactics around. 
Where to find the best solution for the industry: See this guest posting service with multiple options. 
4. Social Media Verification for the Music & Entertainment industry:
Film promotion, music promotion and related industries also relies heavily on social media marketing, where brand protection is essential. Instagram Verification is currently one of the most important activities taking place for artists. However all social channels like Twitter, Youtube, Tik-Tok and Facebook rely on the exact same PR (publicity in the media), along with identity verification to verify social media accounts. It is mostly known as the "blue tick" on Instagram and relevant platforms and it can be costly – but at the same time, HUGE for revenue creation. For example Only Fans creators are just as active in this sector as those who seek to promote films, music and events. 
Where to find the best solution for the industry:
See this Instagram Verification PR support service. 
See this TikTok Verification Service
Online reputation management for those in the entertainment industry may be required. As time passes and the narrative about a popular tendency matures, it can often head into directions you never anticipated. Crisis communication may be required, or at times, a better response to the type of media that was not anticipated. This can include countering negative press, unreasonable reviews – or stories that got out of hand where both members of the press and media are not acting on good faith. As they say: "The tallest trees get the most wind", so if you require reputation management – be quick to take action. 
Where to find the best solution for the industry: See this Online Reputation Management Service. 
Other great tips for digital marketing in entertainment, filming and music:
Make sure social media profiles are optimized and linking to your sales channels like Spotify and iTunes.
Use "Google Alerts" to monitor the news and keep fans in the loop with regular news and social sharing.
Remember that fans love "behind the scenes" content.
By tagging other musicians, film stars, entertainment companies and venues, you share their popularity and reciprocate by providing your own – which is the ultimate mutualism stars should have in their marketing tactics. 
As an "agency to the stars" we have worked with a lot of rising talent on digital marketing hacks, as well as established celebrities on managing their PR. The one thing we can say is that online reputation management for the entertainment industry is one of the most common requirements of all. 
Recommended SEO, PR and Digital Marketing Services for Music & Entertainment:
Hire experts with experience in your industry:
Talk to Sitetrail to join the ranks of top performers
Average MONTHLY growth per client
65%
Revenue driven for our clients last month

CW
CEO at Chillweb design group
Adriaan and team are outstanding professionals. Delivered exactly as promised and well worth every dollar. Highly recommended!

Bobby
CEO, TRUiC
We worked with Adriaan on several projects now, - Great results, no complaints - Easy to work with, and professional service - Delivers on time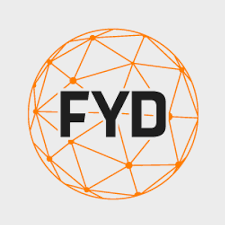 Fydcoin
FydCoin Crypto group
There are levels to writing: The journalist went above and beyond to write a great article. Highly recommend and will order again! Thank you! L.W
CEO of a private bank
We were picked up by at least 50+ news channels and were very happy with these results. Highly recommended. Quick and communicative. T.C.
Film producer, Los Angeles
Love Adriaan!!! We've done several projects together and he's simply the best. Very hard-working, quick, wonderful person to work with and know! 10 out of 10 stars! ManieS
Owner, health and wellness brand
Sitetrail went over and beyond expectations time and time again. They think quickly and smartly on their feet and use their initiative really well, which I appreciate. Thank you very much! TC
Owner at TrossCreative
Hired to write a linked news article. Top-notch writing, needed absolutely no edits. Delivered super fast, and as promised. Very nice attention to details and understood the goal better than most, top professionals. Highly recommended.