ON-site content writing service: Blog writing & website content
Included in this package, delivered each month: 
Competitor research & content planning using professional tools
40 to 70 X Authority content posts on your website (500 to 1000+ words in length) 
100% Copyscape certified and SEO optimized content, with internal linking for rapid indexing
Total monthly words added to your site guaranteed to exceed 30 000
NO annual contract needed – advance at your own pace
Welcome to Content Marketing PRO from Sitetrail: A unique service for serious business growth. Professional blog writing service, technical content and on-site content marketing to grow your organic SEO traffic. Buy 30K words of on-site content for $3000 – repeat this monthly to see compounded results. 
Research-driven on-site content creation is one of the most effective ways to attract and engage valuable customers. Our professional blog writers have English as a first language. Our management use competitor research to help you outsmart the competition and to catch up with other market leaders. By crafting superb website content, search engine visibility and traffic will increase. This service covers complicated topics such as medical, pharmaceutical, technical, legal etc – and every niche available.
FACTS FOR CMO's & YOUR FINANCE TEAM:​
Capitalize on this opportunity
Rolling month to month service, cancel anytime.
No setup fees or minimum contract period required. 
Direct email support to CMO's and your internal marketing teams.
Supported by our cutting-edge research team.
Benefit from an ongoing monthly audit and wikipedia-style internal linking for added SEO visibility. See your content in various snippet results with our structured data approach.
Required actions by customer:
After providing us with a writer profile, you can grant access to your platform to one of our professional bloggers. Alternatively weekly word documents can be sent to your webmaster who can also publish the content. The content strategy will be discussed in full and set up in collaboration with your marketing team.
Customers may choose to grant analytic access to our management team who will track the progress of our content team and suggest any tactical changes.
Trusted by S&P500 companies – you're in the right company with Sitetrail!

CW
CEO at Chillweb design group
Adriaan and team are outstanding professionals. Delivered exactly as promised and well worth every dollar. Highly recommended!

Bobby
CEO, TRUiC
We worked with Adriaan on several projects now, - Great results, no complaints - Easy to work with, and professional service - Delivers on time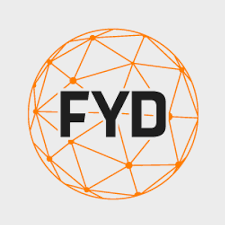 Fydcoin
FydCoin Crypto group
There are levels to writing: The journalist went above and beyond to write a great article. Highly recommend and will order again! Thank you! L.W
CEO of a private bank
We were picked up by at least 50+ news channels and were very happy with these results. Highly recommended. Quick and communicative. T.C.
Film producer, Los Angeles
Love Adriaan!!! We've done several projects together and he's simply the best. Very hard-working, quick, wonderful person to work with and know! 10 out of 10 stars! ManieS
Owner, health and wellness brand
Sitetrail went over and beyond expectations time and time again. They think quickly and smartly on their feet and use their initiative really well, which I appreciate. Thank you very much! TC
Owner at TrossCreative
Hired to write a linked news article. Top-notch writing, needed absolutely no edits. Delivered super fast, and as promised. Very nice attention to details and understood the goal better than most, top professionals. Highly recommended.