Search Engine Optimization relies on data about your competitors, the market size and intricate aspects of the market, like competitiveness within subsegments of an industry – which is indicated by keywords. It also relies on sound knowledge of link building opportunities, for which website metrics of potential publishers are critical. SEO Tools are critical for the ongoing planning, execution and re-evaluation of the entire SEO and digital marketing plan.
You may wonder: In a world where nearly 500 SEO tools exist, how can one pick the best tools for a particular budget? After all, most SME's cannot afford to sign up to 500 tools – and even the biggest corporation, will not have a team capable of using such a fragmented toolset.
The answer: We have set out to compile a list of 10 really useful SEO tools that are used by SEO agencies around the world. Try out these tools and you will see just why!
Best Search Engine Optimization (SEO) Tools:
There is not one agency who does not use the Google Search Console. It is a primary source of data and is highly reliable – in fact, more so than AHRefs and others like Ubersuggest which relies on guesstimates.
Favorite features: The ability to see how many impressions a page obtains, current and historic positions, as well as segmented results by keyword. The best things in life are free, and so is this tool!
This tool is used by agencies to increase their profit per client and to gain unlimited access to Google News sites. It bypasses all the limitations of conventional PR platforms because authors can have DO-Follow links for their client posts. As someone said on the SEO Chat forum: "I pay $199 per month for the package and charge new clients around $7500 each month for items I post with this package…"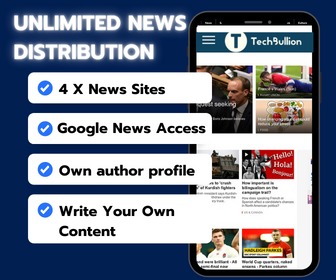 If you had to pick only one paid tool for SEO measurement, perhaps it would be SEMRush. Yes, sure AHRefs pitch themselves as providing more tools, but their data is not accurate. At least with SEMRush, you can really spy on your competitors paid (pay per click) traffic as well as their organic traffic. When it comes to digital marketing research, SEMRush is simple and quite affordable.
This is another free seo tool that can solve research questions with ease. The key issue in SEO, is to know what people ask about early, so that you can provide answers before all your competitors do. As John Mueller from Google explained: "…there are millions of pages competing to provide answers to a small set of questions…"  – which means that moving early on the right questions, can help you win. This SEO tool is quite similar to using the "related searches" feature on Google, in fact, you can think of it as an aggregator of related search results. It is fair to say that since answerthepublic is 100% free, it deserves to be in our top 5 list of tools.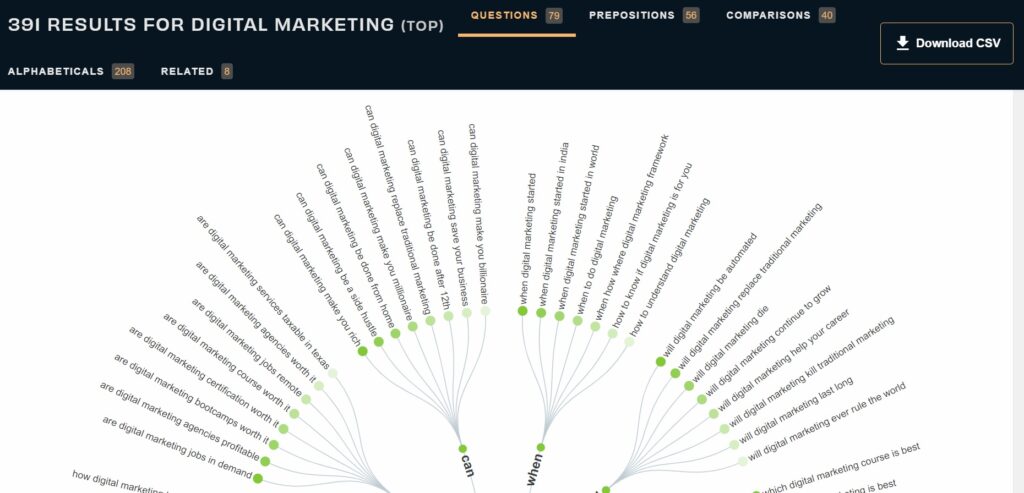 Since WordPress powers the majority of websites in the world, it is important to get the SEO right for this CMS. Well, Yoast has done a great job at providing a basic free version, as well as a freemium version. It also integrates with tools like Elementor. It is true that for some visionaries, who believe that Google is smart, Yoast is not so useful because Google can detect the snippet details and cornerstone content of a website without the help of Yoast. However when it comes to Bing – we all know Bill Gates did not invest much in R&D. Bing is not smart at all and it needs Yoast. Why bother? Simple, because Bing does have a market share due to it's intrusive and forced browser hijacking.
Founded by Dr. Dave Chaffey, a digital marketing lecturer and author, this is a vast resource. It matters a lot today to have a clear digital marketing and PR strategy that underpins SEO. Knowing how all channels will function together to drive business, will not only lead to a more profitable result from SEO, it will also safeguard you against the unwanted revenue losses of rapid changes in Google algorithms and the resultant losses of traffic.
The guide from Sitetrail on how to build referral traffic is a major tool for SEO practitioners. It relies on broader PR & SEO tactics that can support not only organic rankings, but also secondary traffic that comes in the form of referrals. It only makes sense to gather insights on how to proceed before firing away with your SEO activities. This guide will put things into perspective and show which channels convert really well – and how to build referral traffic as part of your overall SEO efforts and resulting benefits.
Can any website escape the reality of Google Core Web Vitals? No. That means page speed insights is probably going to become the number 1 SEO tool in 2023 as more people adopt it. The early benefits of websites with good CLS & LCS metrics were mainly seen in 2021 – all those first-movers cashed in and faced little competition. Now, in 2022 we are already seeing more sites catch up on this ever important set of metrics.
9. Moz (SEO Moz):
It can be considered a reasonable alternative to AHRefs and SEMRush. It may be that this tool spend a great deal of time on content marketing and blogging, and is therefore overestimated, thanks to it's popular blog and ability to project thought leadership. Still there are thousands of users who feel Moz is a helpful tool in SEO analysis and digital marketing research.
Every company that tries to provide keyword insights fail when we compare their results with Google. That is because Google Ads is a primary provider of it's own data. So when you use the Google Ads keyword tool to determine search volume, keyword suggestions and overall trends, it is reliable data that can be segmented by country. Both the "keyword planner" and "reach planner" should be used for optimal actionable keyword data.
Conclusion:
The latest research is clear that digital marketing tools increasingly revolve around big tech platforms that determine where we get our business from. Indeed this article is heavily influenced by Google as a channel – and that is what SEO is all about, given that Google has such a substantial market share. As the era of digital transformation shapes up, researchers contend that through the theory of planned behavior, the adoption of Google self-sufficient services for digital marketing has become a global phenomenon. SEO is unlikely to change anytime soon so be sure to use the best tools for great results.