Ahrefs, a powerful marketing backlink tool, is mainly used to analyze any particular website's linking profile, SEO health, and keyword ranking for marketing and SEO professionals to understand Google rankings. This software suite includes valuable tools for competitor analysis as well as site audits which may assist in understanding potential link building opportunities to gain positive inbound links that may benefit any particular site.
The latest features of AHRefs makes it a top contender in the SEO tool space. However, before understanding the technicalities of a backlink checker, it is essential to grasp the concept of backlinks and how they may aid marketing professionals and SEO content providers. 
Suggested Tool Reviews:
Find out about the "Best Backlink Checkers" and other backlink tools. 
We suggest trying out this tool for free: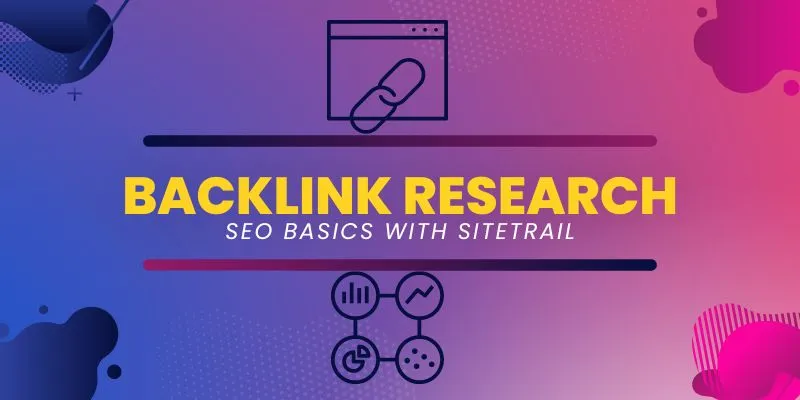 Understanding Backlinks 
Backlinks could be described as links from one web page to another should content on the Internet be published with links to alternative exterior websites, a backlink is then created from the external website to the website with new content. Simply, a backlink may be described as an incoming hyperlink from one website page to another. 
These digital instruments could prove to be valuable for content specialists and marketing experts since leading search engines such as Google and Yahoo use backlinks as a ranking cue to rank a web page's content as noteworthy and authentic. Since they play a significant role in online search engine algorithms, higher-quality backlinks may aid in increasing a site's ranking position as well as visibility in SEO results. 
Aside from competitor analysis, backlinks may also assist in showing the ranking placement of online content pieces within the larger digital ecosystem to comprehend the quality of the material. Since monitoring backlinks is essential for professionals within the digital content industry, using a backlink checker like Ahrefs may be helpful for checking personal and external backlinks within the digital marketplace. 
The Ahrefs Backlink Checker Explained 
Aside from being a backlink checker, Ahrefs offers multiple practical tools that may be of value for some professionals in the field. The software suite provides keyword research for Google, Youtube, and Amazon and has the capacity to offer analytic tools across sites to understand better overviews where professionals have access to see earned referring domain trajectories to specific hubs, which may potentially aid in understanding the best pages for link growth. 
Overall, this digital instrument may be a solution for SEO content providers since it offers a platform to search, optimize, and manage different results quickly. With the support of all combined features, the Ahrefs backlink checker may have the capacity to set new techniques to achieve better website analysis and review strategic flaws. It is also important to understand what is keyword research. 
Links may be explained as the currency of the web, where web pages that link strong, authoritative links are ranked higher than others who rank broken or weaker links. In order to increase a web page's visibility in search results as well as raise page ranking, quality backlinks need to be acquired. As one of the more top-rated SEO and research tools, Ahrefs offers an extensive link index that stores large data volumes. With an easy-to-use approach, this SEO software suite provides insight into accurate organic traffic data and finer domain details demonstrated on coherent graphs to monitor the amount of organic traffic any domain site has gained.
How Ahrefs Backlink Checker is a Valuable Tools in the Modern Digital Marketplace
While understanding backlinks and how to use the Ahrefs backlink checker is important, it is essential to consider the value that this tool may offer to either a business or an individual. Backlinks may represent any specific digital reputation; they have the capacity to either improve or strain online reputation since poor backlinks may potentially lead to lesser rankings and lesser regard to any audience. Aside from discoverability, a backlink checker could also aid in understanding relevant referral traffic, which could be significant when managing link-building strategies. 
 Some of the main AHREFS features include:
1. Site Explorer:
This tool allows users to see detailed information about their own website or any other website on the internet. Site Explorer provides data such as organic traffic, backlinks, Anchor Text, and more.
2. Rank Tracker:
This tool helps users track their website's progress in SERPs over time. Rank Tracker also allows users to see which keywords their website is ranking for and how much traffic those keywords are bringing in.
3. Content Explorer:
This tool allows users to find the most popular content on the internet. Content Explorer provides data such as social shares, backlinks, and more.
4. Keyword Explorer:
This tool allows users to find the best keywords to target for their website. Keyword Explorer provides data such as search volume, keyword difficulty, and more.
5. Site Audit:
This tool helps users find and fix errors on their website that could be hindering their ability to rank higher in SERPs. Site Audit also provides data such as PageSpeed score, HTML errors, and more.
Final Take:
As an analytical tool, the Ahrefs backlink checker could aid SEO specialists in carrying out content research, optimizing their anchor texts, and comparing multiple competitors for rank tracking. There are billions of web pages on the internet, making the digital marketplace a competitive one, so monitoring and building a backlink strategy may be relevant for any business owner or professional looking to improve their interactions and digital presence. This means that broken and weaker website links may potentially hurt rankings and affect an audience user experience as a whole. 
Also suggested: Top SEO Tools and interesting SEO research statistics.