Best Keyword planners: Free and premium keyword planning tools
Sitetrail's guide to the best free and premium keyword planning tools​.
Are you planning on starting a business online? Scale up an existing business? Do you need to know what can make your business stand out against competition? No to worry, because here is one thing that we can explain to you and help you choose in order to bring many benefits for your business. Whether you're a freelancer, e shop business owner or you just want to promote your products online, it's always important to get noticed in the search results. How does this happen? Well, that's when you need to look into getting a keyword planning tool.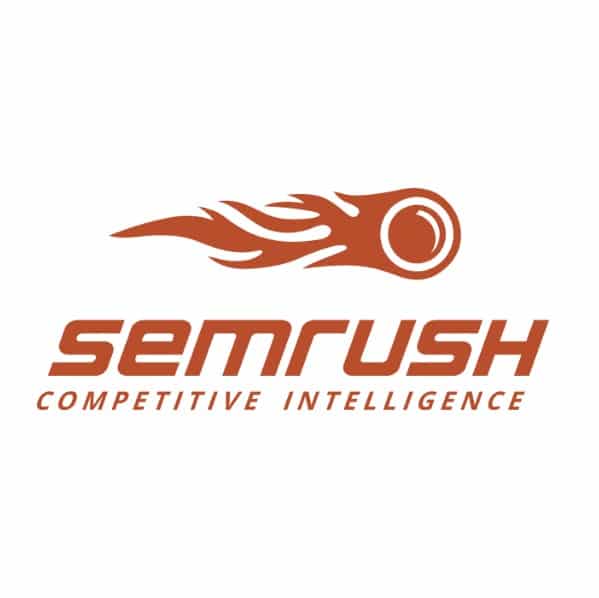 After comparing numerous keyword research tools, we suggest SEMRush as the most reliable solution for features and pricing.
What is a keyword planning tool?
A keyword planning tool helps you prioritize the right keywords for your page, so that when your target audience is looking for something, your page can show up in the results. By investing or playing around with a keyword planner, you're able to understand which keywords help you stand out, monitor the most searched keywords monthly, organise the right keywords for the right categories and even manage the costs for advertising.
If you're new to all of this, then don't worry, since we have listed out the best keyword planners that are both free and premium, for you to choose from.
Best Premium Keyword planners
#1 Ahrefs - $7 - $999 a month
Over 2,000 subscribers use the keyword planning tool Ahrefs, including huge brands such as Facebook and Netflix. They have trial periods for their package that start at $7 and then the most expensive monthly package is $999. This company supports over 171 countries and has multiple tools to use. 
#2 Keywordtool.io -$0 -$159 a month
This is a free keyword planning tool that works with the Google Autocomplete structure. This means that they find hundreds of relevant keywords for your business, by using the Google Search feature, which is Google Autocomplete. Many big brands such as Forbes are pleased with this keyword planning tool. They also help you plan keywords search terms for all platforms such as Youtube, Instagram, Amazon, Twitter and Bing.
 Even though they offer a free version, there's a paid version too. The highest paid version is the business plan, which costs $159 a month.
#3 SEMrush - $99.95 - $399.95 a month
This company is ideal for freelancers, startup companies and agencies. They offer over 40 advanced tools, including checking your competitors' traffic, monitoring social media results and analyzing historical data.
#4 Google Ads - $15 - $800 month
Google Ads is the most popular Keyword planning tool and SEO tool to use. You do not pay for a plan right away, but you pay for ads per click which can be anywhere between 15 to 800 dollars a month. Google Ads is directly connected to the search engine tool itself, so there is always a guarantee for success. It's also budget friendly and allows you to pause ads, so that way you're not overspending.
#5 Moz - $129 - $299 a year
This company is known to have a great reputation for its Keyword Planning Tool. They're popular for the good customer service that they offer and the easy dashboard that even beginners can use. They have over 500 million keyword suggestions, 180 million fresh ranking keywords and over 170 Google search engines. They offer free SEO tools, for a 30 day trial.  However, they offer paid plans for annual costs with advanced features.
This company is known to have one of the most powerful SEO tools and an efficient Keyword Planning Tool. It's used by Fortune 500 companies, startup companies and freelancers worldwide. With ScrapeBox you pay $97 for a one time payment, but receive plenty of useful tools to help market and advertise your business.
#7 KeyWord Discovery - $0 to $49.95 a month
KeyWord discovery truly understands the importance of a successful business through powerful marketing campaigns. It's known to have the largest database for keyword searches, with unlimited suggestions for different categories. They offer a free trial or you can choose the premium plan for $49.95 a month. Many startup companies are pleased with the results that their tools bring.
#8 Surfer - $0 -$165.80 a month
This company offers many tools such as Content Editor, SEO tools and a Keyword Planning Tool. You can take advantage of their free 7 day trial for $1, or choose their basic, Pro or business plan with the highest cost $165.80 a month. With their Keyword Planning Tool you can boost organic traffic to your page and instantly analyze new keywords.
Best Free Keyword planners
Wordstream is in partnership with Google and offers you free tools for you to use. It's highly praised by freelancers, creators and start up businesses, since it has an easy navigation system and fast results. This company also has an award winning Google Ads Performance Grader and a budget friendly marketing strategy for per click ads.
#2 Infinite Suggest - Free
This is a straightforward and easy Keyword Planning Tool to use. It's got a simple navigation system that allows you to search up keywords that's suitable for your content or business. It's linked to Google, which means that it's efficient and can guarantee results. It's especially suitable for freelancers who are starting out, or content creators that want their image to grow.
What should you look for in a Keyword Planning Tool?
There is no 'best keyword planning tool' because each company offers many different benefits. However, it's important to choose one that's suitable for your profile. This means that if you're a freelancer that has a small site that you wish to grow, it's best to try out free keyword planning tools first in order to see if it's necessary for you to have all the advanced features or not. If you're a start up company or an e commerce business that's looking to expand and build a stable profit online, then it's best to invest in a Keyword Planning Tool that offers premium plans with key features that can help you achieve your goals.
Is it worth getting a Keyword Planning Tool for a premium price?
Yes, because if you're planning on having a healthy cash flow from your online content or business, you need the necessary tools for success. While most free Keyword Planning Tools offer the necessities for basic Keyword search and data, premium packages are tailored to your needs for business or professional freelancers. They are created by experts who understand how online marketing strategies and advertising works, meaning that they will deliver promising results.
Can I cancel or change premium plans?
This is all down to the company that you choose to sign up with. Each brand has a different terms and condition, however, there usually is the flexibility of being able to cancel, upgrade or downgrade your plan. In order to look further into this, it's best to contact the customer support team for the company that you've signed up with.
Do all brands offer free trials for the Keyword Planning Tool?
Not all of the companies that we listed above offer a free trial. Some require for you to pay a small fee for a trial, whilst others offer a free trial for a week or more.
Why should I use a Keyword Planning Tool?
Online businesses are growing daily and many content creators are choosing to work as freelancers full time. This means that there's a lot of competition out there and in order to be discovered in a pool of competitors, you need to stand out. How? You need the relevant tools that can drive you organic traffic, help you compare results against your competition and analyze the trending keywords that your readers/consumers are searching for. 
A Keyword Planning Tool is an important tool to use, along with other SEO Tools and great website builders in order to give a great impression to your visitors. It's simply an ingredient to the recipe of success and there's plenty of resources that can help you online.
Pros and cons of using Keyword Planner Tool
The main advantages of using a Keyword Planner Tool is to help you build traffic and understand what are the relevant keywords needed in order for your content or business to become known. It's also useful as it helps you climb to the top on search pages for search engines such as Google and Bing. Overall, it's a great way to analyze and monitor your results, which can make you beat competition and have unlimited suggestions for useful keyword searches.
The disadvantages are that it can be costly depending on the plan you choose and if you're a small freelancer or business that's trying to keep costs to a minimum. Another disadvantage is that it'll take a lot of time to graft and work hard towards real results. Therefore, it's important to be patient, set realistic goals and understand that success doesn't happen overnight. Another thing to consider is that it'll be you as an individual that will have to learn all these necessities on how the tool functions, which means that you can only rely on yourself for true success. 
There are social media and marketing managers that you can hire, but if you want everything to be cost effective, it'll have to be a new learning curve for you.
So what would be the best keyword research tool in the world? The choice is not too tough: SEMRush is currently our top choice and the reasons are obvious: reliable data, good pricing and it is trusted by SEO agencies worldwide. (Try SEMRush out here to see why)
It's best to take advantage of all the useful tools out there and to take your time in order to feel confident with using them. Successful businesses grow with time and there's unlimited resources that you can use as step by step guides as well. Most of the companies that we've listed above have efficient and good customer support that can tailor to your needs, as well as answer any questions that boggles your mind. Even though it may seem like a daunting challenge to take on, it's actually rewarding and can help you achieve all your goals in a realistic timeframe. It's most definitely a tool that you should test and see if it fits your needs.
Finally – by using the best keyword research tool on the market, you can act on the latest competitive data to get ahead of the game.