eBook Marketing Guide for Self-Publishing: Amazon KDP Best-sellers
The no.1 secret of Amazon Kindle best-selling authors lies in the book promotion and marketing tactics they use. This guide tells you all about it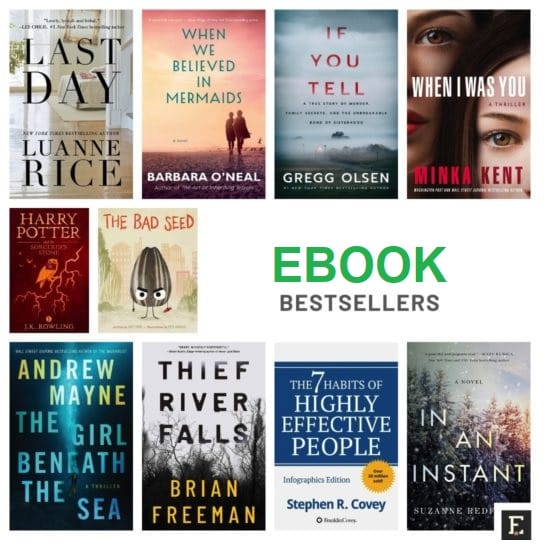 The ebook market alone exceeds $20Billion and good authors can tap into that market right now. Yet the fact is that there are thousands of top writers who produced ebooks that have never been discovered due to a lack of clever, affordable marketing. Make sure that your ebook launch is successful by knowing which book marketing tactics to use.
Spending less than $5000 to earn $150K to $500K  in 3 years is indeed a no-brainer.
Authors seeking to publish on Amazon, publish in Kindle and any of the self-publishing platforms such as Kobo, Apple iBooks, Google Play, Barnes & Noble, will find that ebook marketing is a crucial step on their way to joining the ranks of best-sellers. This guide will help you discover exactly which E-book marketing services to use.
The 4-step proven formula to skyrocket your Ebook sales:
Step 1: Author branding and book release
Suggested spend: $1000 to $5000
Author branding ensures that the media wants to talk about your book and that readers are tempted with curiosity. An author has to be seen in the press as rubbing shoulders with other important people or at least commenting on important issues. Fiction writers will need a journalist endorsement or at least appear on certain top 10 lists next to other best-selling authors.
How to do this:
1.    Ask Sitetrail to do a press release about your book launch and be sure to request one of the strongest packages for better results. 
2.    BE SMART: Follow in the footsteps of book promotion companies who use this bulk guest posting and press release package deal which will get you a press release, 3 media interviews and 6 news articles where your book will be listed on top 10 lists. This is the most potent option available for e-book marketing. Sitetrail will tailor this option to your specific author needs.
Step 2: Building reviews and social proof
Suggested spend: Less than $500
Once you are in the news, able to show "as seen in the press" logos in the preview section of the e-book, now is the time to ask friends and family for a book review. Remember that media endorsement achieved through step 1 & 3, serves as strong social proof and goes hand in hand with the accumulation of good reviews. Most ebook platforms like Amazon Kindle have a ranking algorithm that will prioritize books according to reviews: because social proof matters.
How to do this:
1.    Send an email blast to your mailing list of friends and old clients requesting that they review your book on Amazon AND other platforms like Apple iBooks etc. 
2.    If you lack an email list, run a $400 Facebook campaign to request reviews. It is that simple!
Step 3: Repeat media interviews for sustained visibility
Suggested spend: Less than $500/month
Step 4: Switch to permission marketing via email
Suggested spend: Less than $50/month
Once you carried out steps 1 to 3 above and thousands of readers have bought your first book, be sure to invite them to sign up for your email newsletter and to follow you on social media. This will give you the permission to market to them again in future when you release future books. These loyal followers will also make it easier to receive a high volume of book reviews in a short time. This is one of the perks of a long-term strategy: a passive income snowball that keeps growing. 
Have you seen how many ongoing media interviews best-selling author Robert Kiyosaki gave over the years? His book "Rich Dad Poor Dad" is constantly mentioned in the news when he weighs in on important personal finance issues in the news. Your original media visibility package from Step1 is great but in future, you will need to re-invest to maintain momentum, just like Kiyosaki does!
How to do this:
1.    BE SMART: Choose a guest posting option or editorial news and press release writing with distribution service. Then, after ordering, specify in your PR client brief that you would like editorial news interviews to be arranged. 
2.    Check your emails – because by now, more media outlets will start contacting you for free interviews as you start to reap the benefits of your earlier efforts in Step 1 & 2.
What is Amazon self-publishing?
Amazon self-publishing is a platform where authors and writers can take control of their work and publish their books themselves. Authors would not need to write book proposals or sample chapters and spend time on preparing proposals. This platform makes it possible for authors to bypass traditional publishing companies and show off their ideas to the ones that actually matter – the readers. Through Amazon self-publish authors can choose to publish an ebook and/or paperback through Kindle Direct Publishing as well as audiobooks. When publishing audio books authors will not be able to create or sell another version of the book elsewhere. Using Kindle Direct Publishing to publish paperbacks or an ebook, the author retains their publishing rights and can make creative and other changes to their books. Amazon self-publish has costs involved when printing copies when sold, there are also royalties payable to Amazon when selling ebooks or paperbacks.
What is the concept of Kindle direct publish?
Kindle Direct Publishing (KDP) is Amazon's ebook services and self publishing platform. Authors upload their documents through Whispernet and can charge up to $200 for their books. Documents can be uploaded in several formats and can be written in 34 different languages. There is also a print-on-demand option where Amazon makes paperback books that they prit when ordered. Amazon charges the author for printed copies of their book, lucky Amazon has a calculator and easy cost table available for Americans on black and color ink prints. There are also royalties payable to Amazon when selling a book through KDP. there are two options for ebook royalties, one can either earn 70% royalties or 35%. To qualify for 70% there is a list of requirements set out like the title price must be at least 20% lower than the list price on Amazon for the physical book. Paperback royalties are 60% from which they will deduct the printing costs as mentioned above.
Selling an ebook: Which channels should you use?
A huge mistake authors make is to give exclusivity to Amazon Kindle. This is how Jeff Bezos became the richest man in the world – he persuaded the best authors not to sell their books elsewhere. To sell an ebook well, we believe authors should use a multi-channel distribution strategy and leverage the benefits that come from Amazon KDP / Kindle, Rakuten Kobo, Apple iBooks, Google Play, Barnes & Noble and other credible platforms. 
General Ebook marketing methods
It goes without saying that before executing the 4-step proven sales system discussed above, that you only need to look as far as 3 to 5 other best-sellers to realize that there are a few common benchmarks of great ebook marketing. These are not things you need to pay for outside of the sales system we discussed, but are encompassed in your book design and writing:
Having an author website with your own name as domain name is a common trait. The website then links to your books on different outlets. The same goes for matching social media profiles, linking back to your author website so you can start gaining followers. Your Amazon author page as well as author pages with other outlets is equally important and should be mapped to the most professional example in the market. The cover and branding of the book, even though this is just a jpg image, is as important as any proper business branding kit. It is worth it to invest less than $500 in a corporate branding kit provided that you follow the 4-step sales system to take your book to market.
Self-publishing authors who became millionaires:
Amanda Hocking – My Blood Approves
Amanda Hocking was rejected by publishers several times before deciding to self-publish her vampire romance series My Blood Approves as an ebook. The book is about Alice Bonhams life that feels out of control after meeting Jack. he is unlike someone she has ever met. She also meets Jack's brother Peter and is very drawn to him. She is falling in love with two different men, but this is the least of her problems. She has sold over two million copies of the series since. In the first year after publishing her books she netted $2 million, the second year she was selling over 9000 copies per day.
David Clinton – The Wealthy Barber
David Clinton's book The Wealthy Barber is seen as one of Canada's best selling books. David decided to share his personal finance insights. He shared this through the story of a stingy barber, living in a small town, saving and investing his way to financial success and fortune. Clinton self published his book in 1989 selling over 2 million copies. The author is now worth $15.5 million largely from The Wealthy Barber franchise.
E. L. James – The 50 Shades series
The 50 Shades series written by E. L. James is probably one of the most popular self publishing book series to date. The 50 Shades series made James a staggering $95 million. Her books were also made into popular movies and audiences loved it. James had no prior writing experience, she joined a Twilight fan club and decided to take her fanfiction one step further by putting pen to paper.
H. M. Ward – Damaged: The Ferro Family
H. M. Ward has written various self-publishing books. Her books are of female new-adult literature style. The first novel she self-published was  Damaged: The Ferro Family which was a bestseller. Since then she has written various other novels selling over 13 million copies of her books. The book is about Peter Ferro who on his wedding day turns up tux torn and bloodied. He then calls off the wedding. His bride-to-be Sydney is not ready to give up and starts investigating the night before the wedding when she finds out that an old enemy of Peter has come back.
James Redfield – The Celestine Prophecy
James Redfield wrote and self-published his book The Celestine Prophecy in 1993. The book is about a narrator that tries to reveal a series of spiritual insights he found in an ancient Peruvian manuscript. Redfield has sold over two million copies worldwide and readers love this book. The book takes the reader on an adventure, giving us a look into ancient spiritual and psychological ideas.
K. A Tucker – Ten Tiny Breasts
K. A. Tucker has been writing and publishing her own books at a very young age. One of her best sellers is an adult contemporary novel called Ten Tiny Breasts. This book is about a young woman rebuilding her life after a tragic drunk driving accident, in the quest to put her life together and move on from the accident, she encounters an irresistible man determined to steal her heart.
Mark Dawson – John Milton series
Mark Dawson is an author who has written quite a few novels, however his novel The Black Mile is where his success story starts. After writing and publishing The Black Mile he wrote his famous John Milton series. These novels are about an assassin, an artisan and a master of killing. He is called on by the British government to kill their worst criminals and enemies of the state. However, years of assasination has taken its toll on Milton, he has nightmares and ghosts tormenting his dreams.
Michael J Sullivan – The Riyria Revelations
Michael J Sullivan has been in the industry for quite some time. Despite his rocky start in his career his novel series The Riyria Revelations has become well known sci-fi books. The series comprises six fantasy novels. The novels are about thieves, noblemen, swordsmen and magic. This is a great read for fantasy, magic, myth, legend and adventure.
Paul Palkington – Emma Holden Series
Paul Palkington, a lecturer at a university in England, decided to write suspense thrillers, he then published the Emma Holden Series. The series is about a young woman, thrown into crazy situations when her fiance goes missing. Her fiance, Dan has disappeared without a trace and his brother has been found beaten, left for dead and in a coma. Emma gets the feeling someone is watching and following her, does this have something to do with her missing fiance? These books have consistently been listed as some of the best-selling ebooks. Palkington has sold over three million ebooks.
Rachel Abbott – Only The Innocent
Rachel Abbott self-published her book Only The Innocent in 2011. Within three months the book was number 1 on Amazon UK's Kindle shop. Abbott has written several novels from her first release in 2011 and has sold over two million copies of her books. Only The Innocent is about a billionaire philanthropist who is discovered murdered in his London home. Readers get a look into the scandalous life of billionaires, woman suspects and the police.
Tracy Bloom – No-one Ever HAs Sex On a Tuesday
Tracy Bloom's self-published book No-one Ever Has Sex On a Tuesday was a number one hit within nine weeks after its release. This is a very funny romantic novel about childhood sweethearts Katy and Matthew that agrees to meet up again after a highschool reunion. They see each other and forget about the meeting until a few months later meeting at an antenatal class, realising Matthew could be the father.
Pitfalls to avoid- Amazon Marketing Services:
As if Amazon does not earn enough from selling e books, they also charge authors a fortune under their paid popularity scheme, a largely flawed concept to date. We have seen many unfortunate authors who paid Amazon thousands only to wake up and read a report of "clicks and views" and no sales. As one of the least successful pay per click schemes, paying Amazon to "feature" your book is not the way forward. Instead, we suggest old-fashioned PR rolled out on modern digital news channels that will leave a permanent footprint on the web of who the author is, their interviews with important journalists, their appearances on top 10 lists alongside other best-sellers, as well as their commentary on key issues in the world. Amazon paid / sponsored author promotion will not work – if you try it, be sure to limit your budget to $500 because soon you will be back here to try and find out why it failed.
How do I sell more ebooks on Amazon, Apple, Google Play and Kobo?
We believe that the 4-step approach outlined here can turn any good writer into a profitable ebook author. It is a proven method that has worked for a few thousand authors – and anyone with the budget and writing skills can take a share of the ebook market and own a very profitable publishing business.
Amazon Kindle SEO: Gaming the System
Simply gaming the system through SEO alone worked well in the early days of Amazon and Google. That is no longer the case. By now, hundreds of poorly qualified writers in the developing world are exploiting both the Amazon and Google search algorithms and release low-quality ebooks that show up in search results. They know how to gauge demand through keyword research. Being a bottom-feeder in the Amazon, Google and Apple ecosystems have reached a curve of diminishing returns. Authors who seek to rely on "gaming the system" only – will find that the revenues from this are mere pennies and are no match for a proven 4-step marketing plan as we discussed above. 
Once you have rolled out the 4-step marketing plan, we would consider reviewing your book architecture retrospectively, or doing it from the start for new books, to "game the system" for additional benefits:
Step 1 – Identify possible keywords:
Create a list of 20 – 25 possible keywords, then run the keywords through the Google Keyword Planner tool.
SEO (search engine optimization)  is when keywords are thoughtfully placed in areas on Amazon to get more people to see a book and in turn sell more copies. Amazon links on-site keywords in searches with the most relevant books. This means that authors need to target the most used keywords and use that to get more traffic to one's book page and ultimately sell more copies.  
Step 2 – Get a top 10 list:
Identify the top keywords that were run through Google Keyword Planner tool and make a list of the words with the most traffic, creating a new list with at least 10 of these words.
Step 3 – Check on Amazon:
Using the top 10 keyword list on will now search them on Amazon's website.  Type in the words one at a time in Amazon's onsite search bar to see if they are the right words being used. To do this one has to go onto Amazon's website, type in the word in the search engine and see if the word is shown below the search engine and if it auto-populates.
Step 4 : Implementing keywords into the book
Then having a strong list of  keywords one needs to start using them to optimize the search on one's book.
Title: Add the keywords into the title, the title should be short and memorable. There may not be many keywords in the title  because it should still convey a message and get readers attention.
Subtitle: Add keywords into the subtitle, this should be fairly easy. The subtitle needs to still make sense and still convey one's message and appeal to the readers. Adding random keywords will not work and place the keywords carefully.
Books Description: Add keywords into the books description using at least seven strong keywords. Try to use different keywords that were used in the title and subtitle. Use as many differentiations as possible. One has already gotten the rank for the keywords used in the title and subtitle, so don't waste space! Use new words.
About & Editorial Comments: One can also insert keywords into the 'about' page as well as the 'editorial comments' of the book. One can do this through one's Amazon account. It's also a smart idea to copy and paste the best reviews received on the book to the 'editorial comments' section to provide proof that people are actually enjoying the book.
Talk to us about becoming a best-selling author
Be seen on top author lists
Build credibility
Launch your book globally