4 Essential SEO, PR and Digital Marketing Tips for Lawyers and Law Firms
The origins of law and the first lawyers date back to Ancient Greece and Rome. At the time it was required that individuals plead their own cases or have a friend do so on their behalf and for a long time it was forbidden for these "orators" to charge a fee for their services. Fast forward a few centuries and we can truly see how this industry has grown in its own right and can note its significant contributions to the development of societies around the world. Since then the law industry has become among the fastest growing occupational industries with among the most attractive salary trends. According to the The Bureau of Labour Statistics, "Employment in legal occupations is projected to grow 5 percent from 2019 to 2029". This is faster than the average for all other occupations. Furthermore, salary expectations in May of 2019 were set at $81,820, almost twice as much of the median annual wage for all occupations, $39,810.
Additionally, the demand for lawyers is expected to continue to increase as individuals, businesses, and governments require legal services in many areas but research shows that conventional law firms are no longer meeting today's business needs. The digital era requires law firms to be savvy on global data, cyber security and use technology to increase efficiency but are currently seen to be trailing behind the majority of other professional services in this area. A great website with interesting and engaging content, social media visibility and a high ranking on search results are the among the first and most vital steps to navigate your way to the top in this digital era. That is why we have compiled a list of essential SEO, PR and Digital Marketing Tips to get you started. For you to beat out competition, you need to gain exposure online and to have control of targeting the right audience. Therefore it's crucial to learn what's the best marketing strategy for your company, because it'll work in your favour and deliver the results that you desire. Here are some useful PR, SEO and digital marketing tips that can increase your leads, revenue and contracts for your business.
1. Press Releases for Lawyers and Law Firms:
Whether your firm is large or small, press releases have more benefits than many are aware of. To start with, writing and sending out press releases about major news could easily result in a legal publication covering your press release which will spread the word about your firm which then holds the potential to build new business relationships and gain new clients. With the advancement of digital communications, press releases for law firms can be distributed through various channels like the firm's blog or even social media platforms. In doing so the firm achieves distribution of firm-wide news without having to write up several reports. Lastly, press releases can have a positive impact on your firm's SEO initiatives. Well thought out and written press releases contain quality keywords that further drive interest and organic traffic to your site. Furthermore, if the release is published by legal publications your firm receives backlinks which further drive up domain authority.
Where to find the best solution for the industry: See this press release writing & distribution service. 
2.
On-Site Content Marketing for Lawyers and Law Firms
:
Content marketing is a simple tool used by many industries and involves creating online material like blogs, videos, podcasts or even webinars to get people aware of your law firm. It might take time to build up a repertoire of solid, value adding content but once complete many law firms see lead production and conversion rate spike drastically, so the effort is well worth it. Anyone can write a few blogs, host a few webinars and produce a video but if your goal is to generate a solid foundation of leads by engaging prospective clients, improving sales and building a clear brand image then the quality of content is equally important as the quantity. Provide your clients with content that is authentic, informative and useful.
Where to find the best solution for the industry: See this on-site content writing service.
3.
SEO Guest Posting & Link Building for Lawyers and Law Firms:
Prospective clients almost always use a search engine when trying to find a lawyer or law firm to represent them. If this is how the market behaves to find eligible firms it only seems logical to invest in search engine optimization as it is the only way to increase organic traffic to your website. For lawyers, SEO becomes particularly important because the end goal is to attract potential clients who are already searching for services like yours. If someone types "family lawyer in California" and that is what you or your firm specialize in, it's in your best interest that your website ranks at the top of the search results list. Keywords are the basis of any SEO strategy. Compile a list of the most commonly used terms your target audience uses to search for firms that offer similar service to yours. Other good tips are to use location specific keywords, this will lower local competition and list your firm in local listings like Google My Business, Yellow and Bing Places. Incorporate these keywords throughout your site to increase your chances of ranking. Given the highly competitive nature of the legal industry, fear of being drowned out by the competition becomes second nature but a strong SEO strategy is a sure way to generate new traffic and turn prospective leads into paying customers.
Where to find the best solution for the industry: See this guest posting service with multiple options. 
4.
Social Media Verification for Lawyers and Law Firms
:
Social media has become a very popular means of communication and even more so in the last few years. Having a social media account can yield many benefits for lawyers and their firms as it helps them: 
To stay in touch with prospects.

Build a personal brand. 

Publish new content. 

Drive traffic to the firm's website.

Keep up with new trends and competition.
Where to find the best solution for the industry: See this Instagram Verification PR support service. 
Visual impressions and judgment is the first thing any prospective client will do when landing on your home page. The design, lay-out and the look and feel of your homepage therefore mean everything at this point and that is why carefully considering your digital appearance can have a huge effect on the success of your marketing efforts. For both individual attorneys and firms alike, your website is an important asset that can work for or against you.
Keep it clean and avoid busy layouts.

Have a clear navigation, no one likes to get lost within a website without having a clear way to get back to where they came from.

Ensure load times are efficient and avoid poor search functionality.
Apart from elements such as the look and feel of your website the above mentioned points significantly influence user experience and can have a profound impact on customer reaction. Having a professional, dedicated team that knows how to achieve this is becoming the new industry standard.
Where do I find the best solution for the industry? See this section: Web Design.
Recommended SEO, PR and Digital Marketing Services for Lawyers and Law Firms:
Hire experts with experience in your industry:
Talk to Sitetrail to join the ranks of top performers
Average MONTHLY growth per client
65%
Revenue driven for our clients last month

CW
CEO at Chillweb design group
Adriaan and team are outstanding professionals. Delivered exactly as promised and well worth every dollar. Highly recommended!

Bobby
CEO, TRUiC
We worked with Adriaan on several projects now, - Great results, no complaints - Easy to work with, and professional service - Delivers on time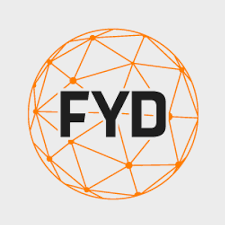 Fydcoin
FydCoin Crypto group
There are levels to writing: The journalist went above and beyond to write a great article. Highly recommend and will order again! Thank you! L.W
CEO of a private bank
We were picked up by at least 50+ news channels and were very happy with these results. Highly recommended. Quick and communicative. T.C.
Film producer, Los Angeles
Love Adriaan!!! We've done several projects together and he's simply the best. Very hard-working, quick, wonderful person to work with and know! 10 out of 10 stars! ManieS
Owner, health and wellness brand
Sitetrail went over and beyond expectations time and time again. They think quickly and smartly on their feet and use their initiative really well, which I appreciate. Thank you very much! TC
Owner at TrossCreative
Hired to write a linked news article. Top-notch writing, needed absolutely no edits. Delivered super fast, and as promised. Very nice attention to details and understood the goal better than most, top professionals. Highly recommended.