6 SEO, PR and Digital Marketing Tips for Private Investigators
Private investigation is a $6 billion dollar industry in the U.S and there are currently over 28,729 businesses operating across the country. There has been steady growth within the last 5 years, with over 69,083 people employed in this industry. You only need a high school diploma in order to start out your career as a private investigator.  
Since there has been a rapid increase of jobs in this sector, it's now time to learn the best way to promote yourself in order to beat all the competition out there. However, time has changed and many people who are looking for an investigator are now searching online and are focusing on reviews.
That's why it's important to build an online presence and to fully understand how to build traffic through marketing channels which will bring you clients.
While there are many ways to do this, we have outlined 6 useful tips and points that can help you become the most popular private investigator out there:

While there are many ways to do marketing for private investigators, we have outlined 6 useful tips and points that can help you become the most popular private investigator out there:
1. Press releases for Private Investigators:
Publishing press releases can help spread awareness to any major announcements you have as a private investigator, including useful information that can attract you a greater clientele. Not only that, but they are the perfect sources of credibility where you can show off your work in a subtle way without being obvious about promoting yourself. It can also help increase search results and optimize keywords for search engines.
It helps bring the extra touch of professionalism that you need for your title, and can even boost your reputation for this type of industry. In order to be taken seriously in your field, you need to showcase your successes, which will attract an audience who can turn into organic traffic for your website and social media accounts. It is an easy game changer that can increase your stats in no time.
Where to find the best solution for the industry: See this press release writing & distribution service. 
2.
 ON-Site Content Marketing for Private Investigators:
In order to have your name known by clients you need to consistently be talked about. Hiring a content marketing team to create on-site content is necessary in order to subtly promote your services on some of the most exclusive online publications out there. 
For example, ABC7 news made private investigator Dorian Bond in the headlines after he discussed his services for major companies, and there was absolute certainty that many readers hired him after that. You need to be constantly trending in order to be hired on a regular basis; which is why it's important to hire a content marketing team to make sure that there is always content about you.
With the help of a hired team of professionals, you are in control of what is said to the media and you'll always be in the spotlight as the reliable private investigator that people can turn to.
Where to find the best solution for the industry: See this on-site content writing service.
3.
SEO Guest posting & Editorial News with link-building for the Private Investigators

:

Guest posting is another clever way to get your name out there, especially with the granted opportunities that it would be featured in major online publications such as PI Magazine and Pursuit Magazine.

It is different from a press release because editorial news and guest posting solely focuses on you and your achievements from another point of view.  Think of it as a clever concept of marketing that is only effortless for you, yet you still have control of what is being said. Being featured on official blogs, magazines and websites that's related to your career is only another form of achievement that readers will look up to.

By building links that'll be featured in the articles, you automatically optimize your SEO tools, which then helps generate traffic. What's great about guest posting is that you can request to be featured in as many posts as you want, with different spins for topics you agree to.

Where to find the best solution for the industry: See this guest posting service with multiple options. 
4.
Social Media Verification for the Private Investigation Industry:
Being socially verified online places you on top of competition and offers an unspoken exclusiveness online. Everything is done online these days, including social hierarchy – regardless of the industry that you're in.
In order to get accepted for social publicity across all platforms, you need a good follower fan base and verified accounts that can help you with that. Instagram is known to be one of the most important platforms to be verified on, because it is the app that is actively used by influencers and businesses. 
Just like celebrity endorsement, instagram can open up opportunities for you to endorse your services and promote yourself to an online fanbase who'd want to connect with you daily.  That's why it's good to hire a team to publish editorial news, press releases and guest posts that can help build your online reputation and can even help towards you being verified on social media platforms.
Where to find the best solution for the industry: See this Instagram Verification PR support service. 
5.
Sponsor local events
:
Having an online presence is just as important as having a physical presence, which is why it's important to sponsor local events in your community. 
Doing this helps you promote your services in a subtle manner and helps you build a reputation that makes you look like a respectable and trustworthy individual. 
If you sponsor events for attorneys, you will attract the necessary attention that's needed for networking and gaining potential clientele.
6.
Invest in pay per click advertising:
This is a clever way to promote your services across the web, because your ad will appear at the top of search results where viewers will see it and would be curious to click on it. 
Advertising campaigns are effective and flexible, which can be useful if you want to create a budget specifically for ads. 
In order to boost the SEO, it's best to use long-tail keywords that clients will most likely use in order to find a service like yours. This also maximises the probability of finding and using your services because it'll match their requirements.
Having a website as a private investigator can be seen as a visual portfolio for your services, and gives you the freedom to write about yourself and even include positive reviews from existing clients. But it's important to have a website designed with a fast page loading speed and a sophisticated design that'll impress your potential clients. You need to have a good platform to build your website on and that has a dashboard that's easy for you to monitor your traffic from visitors. Another thing that you need to consider is using a web design platform that is optimized on smartphones and that is ready for continuous marketing, so that visitors don't have a problem with your website when viewing from any device. Hiring a team of experts to build a website is a viable option because you can save yourself the hassle of the late nights and last minute tutorials for web design and have someone tech-savvy create one for you.
Where to find the best solution for the industry: See this Complete WordPress web design.
Other great tips for Private investigators:
Use relevant long-tail keywords in your context on your website

Make sure to have links that lead to your website on your social media channels

Consider placing sponsored ads on social media

Network with lawyers in order to land more client opportunities
Recommended SEO, PR and Digital Marketing Services for Private Investigators:
Hire experts with experience in your industry:
Talk to Sitetrail to join the ranks of top performers
Average MONTHLY growth per client
65%
Revenue driven for our clients last month

CW
CEO at Chillweb design group
Adriaan and team are outstanding professionals. Delivered exactly as promised and well worth every dollar. Highly recommended!

Bobby
CEO, TRUiC
We worked with Adriaan on several projects now, - Great results, no complaints - Easy to work with, and professional service - Delivers on time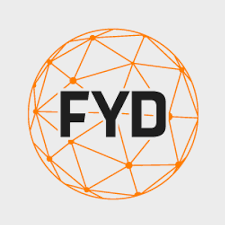 Fydcoin
FydCoin Crypto group
There are levels to writing: The journalist went above and beyond to write a great article. Highly recommend and will order again! Thank you! L.W
CEO of a private bank
We were picked up by at least 50+ news channels and were very happy with these results. Highly recommended. Quick and communicative. T.C.
Film producer, Los Angeles
Love Adriaan!!! We've done several projects together and he's simply the best. Very hard-working, quick, wonderful person to work with and know! 10 out of 10 stars! ManieS
Owner, health and wellness brand
Sitetrail went over and beyond expectations time and time again. They think quickly and smartly on their feet and use their initiative really well, which I appreciate. Thank you very much! TC
Owner at TrossCreative
Hired to write a linked news article. Top-notch writing, needed absolutely no edits. Delivered super fast, and as promised. Very nice attention to details and understood the goal better than most, top professionals. Highly recommended.