Effective SEO, PR and Digital Marketing Tips for Insurance Companies
The global insurance industry is currently worth somewhere close to $5 trillion and if they`re not careful run the risk of losing a great deal of that value market to new entrants looking to disrupt the market as they leverage new technologies such as artificial intelligence and machine learning to produce products that are even more unique to each consumers needs. Combined with a better understanding of consumer expectations these startups are taking industry efficiency to a whole new level. About a decade ago the financial industry was at the midst of a very similar crisis with the rise of financial technology companies, known as fintechs. Banks and traditional brokerage firms were quickly forced to adapt as they realized that business as usual was no longer an option. Consumer needs were changing fast and so were the means available to satisfy them.
Not unlike the financial industry, that of insurance is currently being disrupted by tech savvy companies that offer a wide range of innovative products that are delivered digitally in a fraction of the time. Forward looking and progressive firms are however still in time to respond by digitizing operations, innovating current services and taking full advantage of the array of digital communication channels currently available to them.Whether you`re a tech savvy start up or a legacy company with years of experience, our list of SEO, PR and Digital Marketing Tips for Insurance Companies will get you a step ahead of the rest in this digital era.
1. Press Releases for Insurance Companies:
The world of communication has evolved substantially from one day to the next with great importance being given to data driven storytelling, social media and the vast array of platforms on which they operate. Regardless of the industry you find yourself in, press releases can play a major role in the success of your marketing campaign if executed correctly. For insurance companies, press releases work especially well for promoting and building brand image and trust, an important aspect that many consumers across multiple demographics consider before buying. Your business credibility plays a big role in this industry so make it count. Press releases also help build SEO traffic, a point we discuss in more details later on. For this exact reason the quality of content is so important. You need to be creating a portfolio of content that is continually relevant because the more consistent you are with posting content, the more likely your brand will rank higher in searches.
Where to find the best solution for the industry: See this press release writing & distribution service. 
2.
On-Site Content Marketing for  Insurance Companies:
Content is a vital part of any website and for insurance companies it's one the easiest and most effective ways to passively gain new clients because there is no need to make use of staff as a resource to answer questions, clear up doubts or inform new leads on insurance package deals your company is currently and will be offering. Content covers a broad spectrum of communication outlets. Blogs, videos, webinars and articles are all ways your firm can use to communicate, inform and educate people who land on your website all year round. The end goal is to generate as many future leads as possible in order to later convert them into paying clients. The problem is that insurance is not necessarily the most trending topic among generations so what type of content should you be creating? As with anything in business, you need to meet your customer where they are and that means creating content that is audience specific. Educate your audience, one of the main reasons people are so afraid of insurance is because they have a misconception of why it is beneficial. Highlight the benefits, this is key as it will help justify the often hefty premium required to be insured. Use a combination of video, audio and even infographics to appeal to all types of readers. This way your content stays fresh, creative and exciting.
Where to find the best solution for the industry: See this on-site content writing service.
3. SEO Guest Posting & Link Building for Insurance Companies:
Running an insurance company can turn out to be a very profitable business venture but because of the changing nature of consumer behavior companies are forced to invest in search engine optimization. The need to rank among the top search results is vital as consumers need first of all to find your company. They then need to be able to compare quotes between you and other competitors and not ranking eliminates your company from the race even before it actually begins. SEO is about increasing the likelihood of your website showing up in search engine searches through the strategic use of different onsite and offsite tactics. One example includes incorporating industry specific keywords throughout your site making it easier for a search engine to find and choose your website to rank among relevant searches. The idea is that when potential customers search for something like "car insurance quote" your website will be ranked higher than your competitors' websites. What many people don't realize is that the best SEO strategy is long term, the longer you do it and the more you invest in it the better the end result will be. Be consistent.
Where to find the best solution for the industry: See this guest posting service with multiple options. 
4.
Social Media Verification for Insurance Companies

:

For insurance companies the goal will always be to get as many new people insured, the majority of these will be found in your younger generations and as mentioned before, you need to meet your audience where they are. Where are they? On social media. Having a social media account on any of the available platforms means that your company has instant access to the millions of users currently registered. It is also a great way to directly communicate with your audience and find out what their needs are.

Where to find the best solution for the industry: See this Instagram Verification PR support service. 
The look and feel of your website needs to send a clear and direct message. In order for potential leads to make the first step and explore your website, what they see needs to build a sense of credibility and trust. Investing adequately ensures your website sends the correct message, can be easily navigated and loads at reasonable run times (an aspect many industries overlook) and having a team of qualified professionals do the job for you is well worth it. 
Where to find the best solution for the industry: See this Web Design.
Recommended SEO, PR and Digital Marketing Services for Insurance Companies:
Hire experts with experience in your industry:
Talk to Sitetrail to join the ranks of top performers
Average MONTHLY growth per client
65%
Revenue driven for our clients last month

CW
CEO at Chillweb design group
Adriaan and team are outstanding professionals. Delivered exactly as promised and well worth every dollar. Highly recommended!

Bobby
CEO, TRUiC
We worked with Adriaan on several projects now, - Great results, no complaints - Easy to work with, and professional service - Delivers on time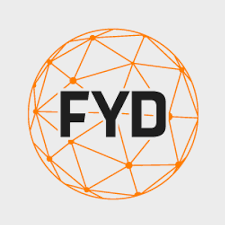 Fydcoin
FydCoin Crypto group
There are levels to writing: The journalist went above and beyond to write a great article. Highly recommend and will order again! Thank you! L.W
CEO of a private bank
We were picked up by at least 50+ news channels and were very happy with these results. Highly recommended. Quick and communicative. T.C.
Film producer, Los Angeles
Love Adriaan!!! We've done several projects together and he's simply the best. Very hard-working, quick, wonderful person to work with and know! 10 out of 10 stars! ManieS
Owner, health and wellness brand
Sitetrail went over and beyond expectations time and time again. They think quickly and smartly on their feet and use their initiative really well, which I appreciate. Thank you very much! TC
Owner at TrossCreative
Hired to write a linked news article. Top-notch writing, needed absolutely no edits. Delivered super fast, and as promised. Very nice attention to details and understood the goal better than most, top professionals. Highly recommended.