Top SEO and Digital marketing Tips for Dentists & Dental Services
Learn how to do effective digital marketing for dental clinics and see which methods work best:
According to The Bureau of Labour statistics, "Overall employment of dentists is projected to grow 3 percent from 2019 to 2029." As a whole the industry market size is projected to grow at a CAGR of 5,7% between now and 2025 and industry revenue has been valued at US$128 billion in 2020. The growth can be accredited to an aging population, technological advances and research that continue to link oral hygiene to overall health and well-being. This rapid growth and technological advancements have affected many industries across the globe and the dental industry is no different. In the past 7 years leading up to 2020 the dentist industry has immensely benefited from advances in both dental technology and improved access to care for older citizens and low-income individuals. Older and previously inaccessible products and care plans are now more affordable given the increased number of dental specialists now offering services and the economies of scale on the production side of dental consumables and dental equipment.
The development and ever growing use of the internet, even more so in the last year, has made it imperative that industries make themselves available online and strive to meet their customers where they desire to be met. For businesses, the customer journey has become of vital importance in order to understand how their clients make their purchase decisions. The abundance of choices that flood a customer´s screen when deciding which product or service is best can be overwhelming and for this exact reason companies need to deepen their knowledge of how to reach the right customer at the right time. More often than none, appealing to a niche customer segment can be more beneficial over the long run in terms of building a brand image and more importantly growing a loyal customer base. This is why  we have developed a list of top SEO and digital marketing tips to help you get noticed and compete more efficiently and effectively.
1.
Press Releases for the Dental Industry:
The first step for any new business entering the game is to get noticed. People need to know who you are and what you do and this is why press releases are so important. They are usually used to notify the media about an event in hopes that they will spread the word and promote your business' appearance. Even established companies benefit by promoting new and trending products or services. For example, the demand for natural products in dental hygiene have been especially sought after by many customers within recent times. Charcoal toothpaste and bamboo toothbrushes are thus being developed by all companies dominating the dental consumables industry like Straumann Holding AG (Switzerland), Danaher Corporation (US), Dentsply Sirona Inc. (US) and 3M Company (US). Press releases inform their audiences and make it known that they continue to be relevant in this new trending culture. Of course anyone can write a press release but it takes someone with powerful and influential media connections to get those releases noticed by the right people.
Where to find the best solution for the industry: See this press release writing & distribution service. 
2.
On-Site Content Marketing for the Dental Industry:
The content on your site can play a huge role in how much time is spent exploring your website and whether or not people decide to return in the future. What's more, your average dental patient probably knows very little about the industry, its trends, the services available to them and their respective benefits. Engaging your visitors by educating them and answering their questions could be just what you need to convert them into paying customers. This can be done in the form of blogs or articles written by credible sources or even interactive webinars that explore various dental treatments and technological advancements within the industry. If the likes of Jefferey Slovin (CEO, DentsplySirona) and Rick Workman (Founder & Active Executive Chairman, Heartland Dental) seem ambitious, start with professionals that have a more local influential power. Over the long run, not only do these simple actions build trust and brand loyalty but also site credibility.
Where to find the best solution for the industry: See this on-site content writing service.
3.
SEO Guest Posting & Link Building for the Dental Industry:
Search engines have become the number one way in which new customers search for products and services which is why you want to ensure that your product or service is among the first results to be displayed. SEO can help and usually includes actions like enhancing content with rich keywords, blogs with interesting and engaging content from credible sources or even guest posts by renowned industry professionals, creating partnerships with other key players and having backlinks to their site and them to yours further enhance domain authority which improves site ranking, credibility and ensures a top place in search results. SEO is a great way to increase traffic to your site organically but also helps guarantee that the people that do land on your site arrive because they want to and not by  mistake. The goal is to target the right people and provide them with specific solutions to their problems.
Where to find the best solution for the industry: See this guest posting service with multiple options. 
4.
Social Media Verification for the Dental Industry

:

A verified social media account provides more benefits than most people think. Platforms like Twitter and Instagram are great for keeping prospective clients up to date with any new products or services, company news or even team events and photos. Posts that link to upcoming or newly released content on your website can further help drive traffic. These platforms are a resource, if used correctly, to help you connect to customers on a more personal level and by constantly creating engaging content allows your dental business to build both followers and brand awareness, increase leads and maintain top of mind so the next time anyone thinks of the dental industry your brand is what they remember. The challenge on social media however is the sheer amount of noise that circulate these platforms, this is why target-specific content that adds value is so important. Your services and products need to stand out from the crowd which is why creating the right type of noise for the right people is of vital importance.

Where to find the best solution for the industry: See this Instagram Verification PR support service. 
It's all fine and well to follow these tips and if executed correctly can generate some amazing benefits but one aspect many fail to give enough attention to is appearance. As they say: You never get a second chance to make a great first impression. The look and feel of your website does exactly this and once achieved, half the battle is already won.
Where to find the best solution for the industry: See this Web Design.
Recommended SEO, PR and Digital Marketing Services for Dentists & Dental Services
Hire experts with experience in your industry:
Talk to Sitetrail to join the ranks of top performers
Average MONTHLY growth per client
65%
Revenue driven for our clients last month

CW
CEO at Chillweb design group
Adriaan and team are outstanding professionals. Delivered exactly as promised and well worth every dollar. Highly recommended!

Bobby
CEO, TRUiC
We worked with Adriaan on several projects now, - Great results, no complaints - Easy to work with, and professional service - Delivers on time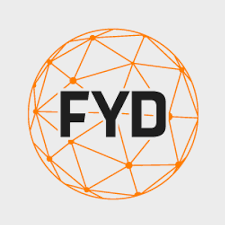 Fydcoin
FydCoin Crypto group
There are levels to writing: The journalist went above and beyond to write a great article. Highly recommend and will order again! Thank you! L.W
CEO of a private bank
We were picked up by at least 50+ news channels and were very happy with these results. Highly recommended. Quick and communicative. T.C.
Film producer, Los Angeles
Love Adriaan!!! We've done several projects together and he's simply the best. Very hard-working, quick, wonderful person to work with and know! 10 out of 10 stars! ManieS
Owner, health and wellness brand
Sitetrail went over and beyond expectations time and time again. They think quickly and smartly on their feet and use their initiative really well, which I appreciate. Thank you very much! TC
Owner at TrossCreative
Hired to write a linked news article. Top-notch writing, needed absolutely no edits. Delivered super fast, and as promised. Very nice attention to details and understood the goal better than most, top professionals. Highly recommended.