Best SEO, PR and Digital Marketing Tips for Electricians
The electrical industry in the U.S is currently worth 163 billion dollars, with the expectation of revenue growth in 2025 because there will be more opportunities for the industry to expand now that there is an increase of energy efficiency usage. There are currently over 900,000 employees under this industry and over 200,000 businesses operate in the U.S. It's no surprise as to why you'd want your company to stand out, or to at least get the right publicity it needs in order to grow steadily and healthily. By gaining the right kind of media attention for your company, you automatically increase the chances of maximising sales by being able to close contracts with people who have found your company online.
In order to stay in the loop with the online trends that can help your business grow, you need to follow the best SEO,PR and digital marketing tips for that. We have narrowed down the most useful ones that you should follow.
1.
Press Releases for the electrical industry

:

Press releases give the freedom that companies need in order to advertise their services and business without actually advertising. You might think that your advertising campaign might work, but the reality is that it's not as effective as a huge list of positive reviews and press coverage by the media. You can have major online media outlets and bloggers focus on important yet educational topics about your company, while also subtly showcasing your accomplishments so far in the industry. Press releases help show your true potential as a company and can be seen as a reliable source of information to readers. Billion dollar company Quanta Services also has press releases published by many online news and blog sites such as Business Insider. This is because it helps give the company the necessary exposure that is needed in order to turn readers into new potential clients and increase the revenue that you have as a desired goal.

Where to find the best solution for the industry: See this press release writing & distribution service. 
2.
ON-Site Content Marketing for the electrical industry:
Drawing a large volume of organic traffic to your website is absolutely important for your company, so that it can grow healthily. Although, sometimes you need that extra news coverage that can put you on the map and make you known to a huge target audience.  Even though starting your own company blog and writing about related topics and articles might help you bring traffic to your website, there is the possibility that your own tactics might not be able to target a wider audience. But this possibility can be eradicated by hiring an ON-Site content team that can write the most engaging, interesting and enriching articles about your company. Many major electric companies are featured in everyday news on important websites. For example, the company Service Wire Co. has made the headlines on the online major industry magazine publication Electrical News. Your company can also be featured as part of a topical editorial news article, only you get to approve on what is said because you've hired a team that can help you with that.
Where to find the best solution for the industry: See this on-site content writing service.
3.
SEO Guest posting & Editorial News with link-building for the electric industry:
It's actually important to be a company that is always trending online, because it gives you the increased chances of gaining more customers who follow these trends. That's why it's crucial to be constantly mentioned on blog sites and in industry magazines, since it can help build a good reputation for your brand image. It even adds that touch of professionalism that you need in order to come across as a reliable and trustworthy company to new clients. For example, there can be educational and informative posts about your company on websites such as Electrek, where you can also include backlinks that lead readers to your website. It's another way of generating traffic and having visitors use your services because media publications have shed a positive light on your business. It's important to use a team of experts that can help you control off-site content across all platforms on the web, because it's a clever marketing strategy that can help you reach a step closer towards your goals while also monitoring what is said about your company.
Where to find the best solution for the industry: See this guest posting service with multiple options. 
4.
Social Media Verification for the electric industry

:

Social media is the key to connecting with clients, especially when you are active as a company on multiple channels such as Twitter, Youtube, Facebook and Instagram. It is seen as an unwritten rule of helping your company transition from just a startup to a successful one, because of the 'blue tick' you have on instagram. Many businesses operate on these platforms in order to promote their products and services, but they can sometimes struggle because they don't have the 'blue tick'. This is because social media users may believe that they might not be as trustworthy or reliable as other certified companies. In order to avoid this obstacle and to actually create a healthy revenue online, you need to prove your worth by being verified as a company with a 'blue tick'. Enel Energia is one example of being a huge electric company that is verified on instagram and is always connecting with followers. It's important for you to do the same, because it's one of the most simple yet effective marketing strategies out there.

Where to find the best solution for the industry: See this Instagram Verification PR support service. 
5.
Get existing clients to leave online reviews

:

Reviews is what is always looked at first before a client chooses to hire an electrician. Online reviews are always looked at and if you want to target local customers then it's important to have clients who have already used your service to give you a review online. It's another way of optimizing your SEO tools because search engines such as Google will automatically recommend your services due to the fact that you've received high ratings and you have credible sources to back you up.
If you're a company that promises to sell the best services or electric goods, you need to also deliver a good website to show that. Clients will not be interested in a website that uploads slowly or lags, which is why it's best to invest in a team that can design a good website. Using developers for web design can make your website look highly professional, thus leaving a good impression on visitors. It is important to use a platform with optimized SEO tools that you can use to track your sales and website's performance, as well as a huge selection of themes with fast page loading. As an electrician, you'd want clients to reach out to you by showcasing a visual portfolio and even featuring existing positive reviews on the website. Hiring a team of expert web designers can make your life easier and can help your company immensely.
Where to find the best solution for the industry: See this Web Design.
Other great tips for the electric industry:
Use long-tail keywords for context on your website

Optimize your name, address and phone number (NAP) citations on the internet

Invest in Pay Per Click (PPC) Local Google Sponsored Ads

Create a business profile on LinkedIn and promote your services
Recommended SEO, PR and Digital Marketing Services for Electricians:
Hire experts with experience in your industry:
Talk to Sitetrail to join the ranks of top performers
Average MONTHLY growth per client
65%
Revenue driven for our clients last month

CW
CEO at Chillweb design group
Adriaan and team are outstanding professionals. Delivered exactly as promised and well worth every dollar. Highly recommended!

Bobby
CEO, TRUiC
We worked with Adriaan on several projects now, - Great results, no complaints - Easy to work with, and professional service - Delivers on time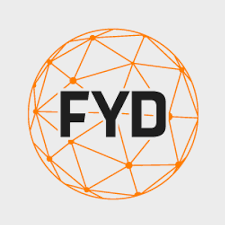 Fydcoin
FydCoin Crypto group
There are levels to writing: The journalist went above and beyond to write a great article. Highly recommend and will order again! Thank you! L.W
CEO of a private bank
We were picked up by at least 50+ news channels and were very happy with these results. Highly recommended. Quick and communicative. T.C.
Film producer, Los Angeles
Love Adriaan!!! We've done several projects together and he's simply the best. Very hard-working, quick, wonderful person to work with and know! 10 out of 10 stars! ManieS
Owner, health and wellness brand
Sitetrail went over and beyond expectations time and time again. They think quickly and smartly on their feet and use their initiative really well, which I appreciate. Thank you very much! TC
Owner at TrossCreative
Hired to write a linked news article. Top-notch writing, needed absolutely no edits. Delivered super fast, and as promised. Very nice attention to details and understood the goal better than most, top professionals. Highly recommended.