6 SEO, PR and Digital Marketing Tips for Boat Dealers
The recreational global boating market is a multi billion dollar industry that has been steadily growing for the past 5 years and is projected to continue to grow at a rate of over 11% in the coming 5 years. The global retail value of recreational boating has almost fully recovered and is reaching levels that were only seen before the 2008 financial credit crisis. Additionally, the coronavirus pandemic seems to have favored the boating industry as more consumers are gravitating towards outdoor activities that are both safe from a social distancing standpoint and can also offer a welcome escape from reality. According to the NMMA, US sales of boats, marine products and services in 2020 had an estimated increase of 9% compared to 2019. Taking full advantage of this positive economic climate this is the perfect time to develop and optimize your boating business's digital marketing strategy. 
If you're looking to increase user engagement, generate leads and ultimately create conversions and increase sales for your business then check out the below 6 PR, SEO and Digital Marketing tips for Boat Dealers. There are some trending ways to grow and promote businesses, artists, actors, singers and related entities. As a PR and SEO agency for many celebrities in entertainment, we will provide an insider scoop of just 4 tips and options that are proven to deliver above-average results.
1.
Press Releases for Boat Dealers 

:

Press releases are a great way to communicate to the outside world any news that your company deems worthy of sharing, such as a new product launch and overall helps build your brand and get people to notice you. For example a newsworthy piece of content could be a new boat model you want to showcase or a new boat engine model that has just arrived. You can also use press releases to let your clients know about a new collaboration with a specific brand, a seasonal sale you want to promote etc. You can also write about the services that you can offer boat owners as well as spare parts that are necessary for a boat to run smoothly. Anything newsworthy goes into a press release and if distributed correctly can bring traffic to your website helping with lead generation and ultimately increasing sales. Apart from a really well written press release it's important that you choose the correct PR distribution platform that can help you rank for the right keywords and ensure distribution to major media sites with high readability that is targeted at your specific audience. Do some research and find the best PR platform to distribute your content effectively and to all the major media sources; some well known PR platforms are PRNewswire, Sitetrail and PRWeb.

Where to find the best solution for the industry: See this press release writing & distribution service. 
2. On-site Content Marketing for Boat Dealers:
Create great content that tells your company's story while bringing actual value to your readers.  Create content that is targeted at your unique audience, write about things that matter to your customers and potential leads. What are frequent questions that they ask? What problems do they want solutions for? Creating on-site content that can effectively answer these questions can create the engagement needed to reach a wider audience and increase your company's growth and sales revenue. Of course great content isn't created overnight and it is a process that can take several months if not years to create high quality content that will rank well in organic search results but it is well worth the effort and will bring long term results.
Where to find the best solution for the industry: See this on-site content writing service.
3. SEO guest posting and Link Building for Boat Dealers:
If you are interested in growing your audience and expanding your business then consider off-site SEO. When you post great content on websites that have relevant content to your own website such as boatingmag.com, mby.com, yachtingworld.com or anything else that is relevant and credible then you are basically creating value and credibility for your own company. This is also a great opportunity for you to control how your brand will be promoted online. EAT which stands for Expertise, Authoritativeness and Trustworthiness is gained mainly off-site, from what other external sources have to say about your products and services. So if reliable sources have good things to say about you then you will be ranking high on relevant search results. SEO guest posting is also a great way to create high quality backlinks to your website which is quite important when it comes to ranking well in Google search results. It is not a matter of quantity when it comes to backlinks, even though this might have been the case when SEO started out but now backlinks are more valuable when they are qualitative and not created all at once but spread across a reasonable period of time. This is where we must emphasize the importance of good quality content that will create relevant links and promote engagement. 
Where to find the best solution for the industry: See this guest posting service with multiple options. 
4.
Social Media for Boat Dealers

:

First of all you need to do some research and hone in on which social media channel's your target audience is logged on to as well as where they expect to hear news about the products and services that you offer. If you are stumped you can always look at what the competition is doing. For example,  if you're marketing sailing boats and pleasure crafts or even pricier and more luxurious products such as yachts then highly stylized and quality images are your best friend. Instagram is one of the best social media platforms if you want image to be the focal point of your campaign. Pinterest is also an image friendly platform where prospective buyers might keep track of the boat models they are interested in. Also Youtube has become a very popular search engine and can be a good social media platform to feature how-to videos or virtual tours of new boat models or anything else that can create value for your customers while at the same time showcasing your products and services.

Where to find the best solution for the industry: See this Instagram Verification PR support service. 
5. Newsletters and Email marketing for Boat Dealers:
It's important to keep constant contact with your customer base and e-mail marketing is one of the best ways to make your communication more personalized showing your customers that you are putting in some extra effort and you know what their needs are and how to best meet them. Newsletters are a way to let your readers/customers know that you are alive by creating scheduled content that your readers will anticipate, for example you could send out a newsletter every Sunday with the week's best boat deals and that would be something that your customers would look forward to. You could also customize and segmentize your customer audience based on their preferences, one segment might be interested in sailboat services and offers while the other might be interested in motorboats. By making your content more customized you can better target your customers needs making them feel that you have taken the time and effort to cater to their specific needs. This practice of consistency is creating the impression in your customers conscience that you are there for their boating needs and that they can trust you to deliver the latest industry developments at the best prices. Bottom line – you offer them something that they can turn into actual value and you do it in a consistent manner building trust and helping retain and grow your customer base.
6. PPC advertising for Boat Dealers:
Sometimes creating organic content isn't always enough especially if you're trying to get your brand out there fast. Paying to promote your content might be a great way to increase your reach especially if you're promoting great content. Say you're trying to rank your content above the competition for a specific set of keywords and you are a newly established boat brokerage, PPC advertising might be a good way to achieve that. Google Ads can help you do some basic keyword research on Google Search Console and discover what short-tail and long-tail keywords the competition is ranking for. You can use these keywords to set up your google ads so you can show up in the same search results. Apart from keyword research you can also find out who is searching for this type of content so you can start creating audience personas and start targeting your content at them. Also keep in mind that PPC advertising isn't just about choosing the right keywords although it is one of the most important steps, you should also make sure that your ads are relevant to the search terms and the landing page is relevant to the ads content.
Since everyone searches for what they're looking for online, you want to create a great online experience for your customers. Investing in a responsive e-commerce website can help you showcase your products and services in a way that gives immediate access to your customers. Considering the current climate of social distancing, remote access is a big deal and you want your customers to be able to access everything about a boat's features online and why not even choose to purchase through an online platform, especially if there is no other way available. 
Where to find the best solution for the industry: See this e-commerce website design service.
Recommended SEO, PR and Digital Marketing Services for Boat Dealers:
Hire experts with experience in your industry:
Talk to Sitetrail to join the ranks of top performers
Average MONTHLY growth per client
65%
Revenue driven for our clients last month

CW
CEO at Chillweb design group
Adriaan and team are outstanding professionals. Delivered exactly as promised and well worth every dollar. Highly recommended!

Bobby
CEO, TRUiC
We worked with Adriaan on several projects now, - Great results, no complaints - Easy to work with, and professional service - Delivers on time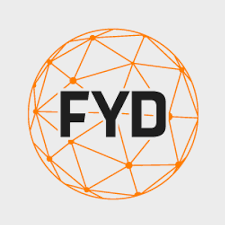 Fydcoin
FydCoin Crypto group
There are levels to writing: The journalist went above and beyond to write a great article. Highly recommend and will order again! Thank you! L.W
CEO of a private bank
We were picked up by at least 50+ news channels and were very happy with these results. Highly recommended. Quick and communicative. T.C.
Film producer, Los Angeles
Love Adriaan!!! We've done several projects together and he's simply the best. Very hard-working, quick, wonderful person to work with and know! 10 out of 10 stars! ManieS
Owner, health and wellness brand
Sitetrail went over and beyond expectations time and time again. They think quickly and smartly on their feet and use their initiative really well, which I appreciate. Thank you very much! TC
Owner at TrossCreative
Hired to write a linked news article. Top-notch writing, needed absolutely no edits. Delivered super fast, and as promised. Very nice attention to details and understood the goal better than most, top professionals. Highly recommended.