5 SEO, PR and Digital Marketing Tips for Luxury Brands
The luxury brand industry is a multibillion dollar industry that is represented by many iconic brands with a longstanding history such as Louis Vuitton, Hermes, Gucci, Chanel, Ferrari, Cartier and Bulgari just to mention a few. But what makes a luxury brand luxury? For one they offer products of high quality and aesthetics that come with a high price tag. Luxury brands have always been considered status symbols with people willing to buy them for pure symbolism rather than their actual features. 
Luxury brands face many of the same challenges that other retail brands do but they do differ on one important point -their target audience. Luxury brands market to a smaller percentage of the population that is traditionally more demanding and expect privacy and exclusivity. This unique aspect of the luxury brand industry makes embracing digital marketing platforms and digital marketing strategies in general quite challenging. The concepts of exclusivity that luxury brands convey and the accessibility that social media offers are fundamentally juxtaposed. However, Luxury Brands over the past 5 years have, although a bit reluctantly, finally embraced digital marketing with about 70% of media spend going to digital channels. The following 5 SEO, PR and Digital Marketing tips for luxury brands can help complete the transition into digital and if executed correctly will not in the least take away from the exclusive experience that consumers expect.
1. Press Releases for Luxury Brands:
One way to effectively get the word out about a new product or service or maybe even a new designer collaboration between brands is to use Press Releases. A good press release that has the proper media distribution through a professional PR platform can immensely help a luxury business build awareness and credibility through engaging content about the products and services they offer. A key point is to invest in a good press release with authentic editorial writing that can actually add value to your brand and business. A poorly written press release won't bode well for your business as it won't convey your story properly, doing more harm than good for your brand. Also a poorly done generic press release can look cheap and won't reflect well especially for a luxury brand. Apart from hiring professional writers to create the content for your press release you also need a trustworthy distribution platform to get you the best media coverage relevant to your audience and brand. A good idea would be to hire a professional PR Platform that can take care of the whole process, one such platform is Sitetrail, with authentic editorial writers that can create captivating and targeted press releases to make your luxury brand look good and get published by all of the right reporters and media outlets. 
Where to find the best solution for the industry: See this press release writing & distribution service. 
2. On-site Content Marketing for Luxury Brands 
On-site  content marketing is an integral part of your long-term marketing strategy, it showcases what your brand is all about as well as your unique tone of voice and the overall value you bring to your customers. Good on-site content marketing also attracts inbound links – creating informative and entertaining content for your brand that encourages people to link back to you. You can achieve this by showcasing what your products actually have to offer along with any news about your brand's new launches, lines and collaborations. You can also get influential public figures in the luxury brand industry to do a guest post for your website, you can share stories about your brand's history and fun facts people might be interested in and can help you build your trustworthiness. Apart from creating new and engaging content make sure you are updating your existing content with new information making your pages relevant again. This is a great SEO tactic that will increase your visibility as you are helping your existing pages and posts rank higher instead of letting them lose their dynamic which can happen over time.
Where to find the best solution for the industry: See this on-site content writing service.
3. SEO guest posting, Editorial News and Link Building for Luxury Brands:
Off-site content marketing is another way to drive traffic to your website and build quality backlinks to your website all while continuing to increase your engagement and reach. Guest posting is one popular form of off-site SEO, you should choose to do a guest post on a website that you already admire and enjoy reading yourself thus increasing the chances of your target audience also reading and enjoying your guest post. Also creating quality editorial content on relevant websites is a great way to showcase your products while getting across messages that are important to your brand's audience such as sustainability, wellbeing, environmental issues or ethical fashion. Striving to get featured on mainstream media websites that cater to audiences of luxury brands such as Elle, Vogue, Tatler or Vanity Fair can be beneficial for your brand. However, there are also many niche blogs and websites that can add a fresh and  modern approach to guest posting which will open you up to a newer audience that you want to target such as millenials. As millenials are earning more money they have grown more interested in what luxury brands can offer them but they do have a different approach to luxury – seeking out the philosophy and core values of each brand and how those values coincide with their own.
Where to find the best solution for the industry: See this guest posting service with multiple options. 
4. Social Media and Influencer Marketing for Luxury Brands:
Social media is a part of our everyday lives and being where your audience is as a brand is important if you want to stay relevant and appeal to a younger dynamic audience. Luxury brands are all about aesthetics so choosing a social media platform that caters to the power of images is important. Instagram is one of the most popular social media channels that focuses on photography and can showcase the pleasing aesthetics of your luxury brand. Apart from using social media to your advantage and offering your affluent target audience some aesthetically pleasing images and smart content, you should also consider the power that influencer marketing has over buyers decisions. You can choose to leverage the influence that celebrities have over the millions of followers that they have on their social media accounts by giving them your products to try out for free or paying them to advertise your products. However micro influencers with a similar set of values to your own might be a better fit even though they have a smaller number of followers that doesn't automatically mean they have a smaller reach. Their followers have a higher engagement rate and are more trustworthy of the person they are following meaning they are more willing to try the products that they suggest.
Where to find the best solution for the industry: 
Where to find the best solution for the industry:
See this Instagram Verification PR support service. 
See this TikTok Verification Service
5. E-Commerce – Online User Experience for Luxury Brands:
Covid-19 might be responsible for accelerating the industry's transition into digital platforms as luxury brands saw a shift  from brick and mortar stores to digital marketing and online sales being one of the only ways to sell to customers. As physical stores are becoming more obsolete – which were the main way that luxury brands offered an exclusive experience to their clientele, the industry needs to find a way to sell their products online while keeping product quality and customer service at the same high levels. User experience is everything when it comes to marketing and even more so for luxury brand marketing, you want to be able to create an environment that feels bespoke, luxurious and exclusive in an online setting.  A well designed website that is functional yet simple can help a luxury brand tell its unique story and heritage all while building the brand in the process and making people want to buy online.
Where to find the best solution for the industry: See this E-Commerce Website.

There is a host of digital marketing tools online that offer businesses tons of information such as what your customers are searching for online, how they are engaging with your content, what your competitors are doing online, the keywords that are being searched for the most and many more important questions. All of this information of course is useless if you don't track and analyze what your audience wants so you can turn it into valuable insights you can use to improve your marketing strategies. Some new cool tools worth playing around with are: Sparktoro, Alsoasked, Explodingtopics and of course don't forget the more traditional ones such as Google search console, Semrush, Ahrefs and Moz.
Recommended SEO, PR and Digital Marketing Services for Luxury Brands:
Hire experts with experience in your industry:
Talk to Sitetrail to join the ranks of top performers
Average MONTHLY growth per client
65%
Revenue driven for our clients last month

CW
CEO at Chillweb design group
Adriaan and team are outstanding professionals. Delivered exactly as promised and well worth every dollar. Highly recommended!

Bobby
CEO, TRUiC
We worked with Adriaan on several projects now, - Great results, no complaints - Easy to work with, and professional service - Delivers on time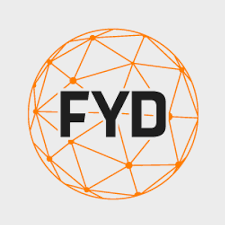 Fydcoin
FydCoin Crypto group
There are levels to writing: The journalist went above and beyond to write a great article. Highly recommend and will order again! Thank you! L.W
CEO of a private bank
We were picked up by at least 50+ news channels and were very happy with these results. Highly recommended. Quick and communicative. T.C.
Film producer, Los Angeles
Love Adriaan!!! We've done several projects together and he's simply the best. Very hard-working, quick, wonderful person to work with and know! 10 out of 10 stars! ManieS
Owner, health and wellness brand
Sitetrail went over and beyond expectations time and time again. They think quickly and smartly on their feet and use their initiative really well, which I appreciate. Thank you very much! TC
Owner at TrossCreative
Hired to write a linked news article. Top-notch writing, needed absolutely no edits. Delivered super fast, and as promised. Very nice attention to details and understood the goal better than most, top professionals. Highly recommended.