4 Top SEO, PR and Digital Marketing Tips for Moving Companies
The moving industry is estimated to be worth $86 billion and is known for being responsible for creating over 182,722 jobs. There are just over 7,000 moving companies in the U.S and can operate in over 13,900 locations across the country. It's never a bad idea to start a moving company, but in order to become one that is considered to be reliable and known in the industry, you need a good marketing strategy that can give you the right exposure to new customers online.
Many industry professionals benefit from promoting their services online, because they are aware that nearly all of the clients spend most of their time actively looking to hire companies across the web. Nearly everything is now done digitally, and businesses have learnt to adapt to that. In order to be recommended to new clients online, it's important to follow these 4 top SEO, PR and digital marketing tips.
1.
Press Releases for the moving industry

:

If you want to share vital information that can educate readers about your services, then you should consider having press releases published and written about your company. These are considered to be viable sources, because press releases focus on topics that can help spread positive information about businesses, as well as accomplishments. Press releases are a clever form of publicity, because they can contribute towards creating a positive image for your company and readers will pay attention to that. You also have control of what is written and can choose topics that can help you promote your brand. Mayflower Transit is a huge company in the U.S and has press releases published about the company's latest news such as exciting contests and transit points on PRNewsWire and PressReleasePoint. This is just one example from many industry giants that use this form of publicity, in order to be recognized and recommended online.

Where to find the best solution for the industry: See this press release writing & distribution service. 
2.
ON-Site Content Marketing for the moving industry:
Ever watch the news and wonder why many moving companies such as United Van Lines have made the headlines on major news websites such as Vermontbiz? That's because they have a team of professional ON-Site content marketers to help them get noticed in the media. Being spoken about in the media is majorly beneficial for your brand because it helps give you the national attention that you need from the readers who are always actively following these news websites. Hiring a team of ON-site content marketers can help boost your reputation in the industry by writing and pitching news articles to online publications. You only just have to monitor the process and give approval of the topics chosen to be written about you and watch the success happen right in front of your eyes. It's an efficient way of reaching your goals and getting noticed by a large target audience online.
Where to find the best solution for the industry: See this on-site content writing service.
3.
SEO Guest posting & Editorial News with link-building for the moving industry

:

Using professional bloggers to help promote your services is another efficient strategy for digital marketing and has been proven to be useful. This is because SEO guest posting helps you target an audience that already exists and has a keen interest in this type of industry. These professional blogging websites can also create and feature backlinks that will lead directly to your services and more information about your company, thus being seen as another reliable source for readers to use and look at. Many websites and professional blogs are open to accepting blog guest posts from moving companies, so that they can have the opportunity to share the best tips and information on behalf of their brand. Writing and pitching relevant content is seen as an easy thing to do, but there are times when you need help from those who have the creative flair to get the right words on paper for you. 

Where to find the best solution for the industry: See this guest posting service with multiple options. 
4.
Social Media Verification for the moving industry

:

Being on social media is important because you can connect with many users who could potentially be looking for moving companies. Everyone loves to post their daily life troubles on social media, and there are often times when users are posting in groups and on instagram stories seeking for help; such as needing a company to help pack and move stuff or where to find a good self storage location. In order to be trusted and seen as reliable, you should consider applying for a 'blue tick' on instagram. It can help you separate your company from the competition out there, because having a 'blue tick' is actually seen as something significant online. All types of businesses have social media accounts and are actively promoting their products or services on there. Don't miss out on gaining potential clientele through social media platforms, because it is actually seen as a credible source to many people.

Where to find the best solution for the industry: See this Instagram Verification PR support service. 
If you want to be seen as a professional company to hire, then you should consider having a website that can show that. When it comes to internet users looking for companies to hire, they always look at the website first and how it's built. It is seen as the first impression that they would get from the brand, which is why it needs to be unique and stand out. You don't need to have the skills for web design, because you can hire a team that will do all of that for you. With the wave of the 'magic digital wand' they can give the ultimate makeover to your website and set up all the features that's needed for you to be able to analyze and optimize your SEO tools. Running a business digitally can be a smooth process for you, if you get the right help.
Where to find the best solution for the industry: See this Web Design.
Other great tips for digital marketing for the moving industry:
Use Google My Business in order to post information and contact details about your company

Focus on using long-tail keywords in order to help narrow down search results for your website

Create sponsored ads on social media

Be as active as possible across all social media channels
Recommended SEO, PR and Digital Marketing Services for Moving Companies:
Hire experts with experience in your industry:
Talk to Sitetrail to join the ranks of top performers
Average MONTHLY growth per client
65%
Revenue driven for our clients last month

CW
CEO at Chillweb design group
Adriaan and team are outstanding professionals. Delivered exactly as promised and well worth every dollar. Highly recommended!

Bobby
CEO, TRUiC
We worked with Adriaan on several projects now, - Great results, no complaints - Easy to work with, and professional service - Delivers on time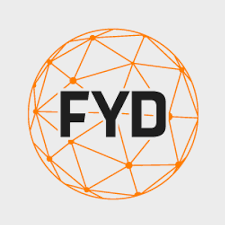 Fydcoin
FydCoin Crypto group
There are levels to writing: The journalist went above and beyond to write a great article. Highly recommend and will order again! Thank you! L.W
CEO of a private bank
We were picked up by at least 50+ news channels and were very happy with these results. Highly recommended. Quick and communicative. T.C.
Film producer, Los Angeles
Love Adriaan!!! We've done several projects together and he's simply the best. Very hard-working, quick, wonderful person to work with and know! 10 out of 10 stars! ManieS
Owner, health and wellness brand
Sitetrail went over and beyond expectations time and time again. They think quickly and smartly on their feet and use their initiative really well, which I appreciate. Thank you very much! TC
Owner at TrossCreative
Hired to write a linked news article. Top-notch writing, needed absolutely no edits. Delivered super fast, and as promised. Very nice attention to details and understood the goal better than most, top professionals. Highly recommended.