6 SEO, PR and Digital Marketing Tips for Tech & Software companies
Tech is a wider term used to define a cluster of businesses that create Software, Electronics, Computers as well as services and products related to Information Technology (IT). The Tech sector is a trillion dollar industry projected to reach the $5 trillion mark globally in 2021 despite minor setbacks seen related to the uncertain financial climate due to the covid pandemic. The Tech sector is also seen as an attractive growth investment in an economy as it is considered one of the fastest growing industries with a 27% growth rate in new companies year over year in the US. 
How can Tech and Software companies use SEO, PR and Digital Marketing to fully explore their potential and market to their target audience as efficiently as possible? The following 6 tips might help you gain some insight and learn to take advantage of your company's strong points.
1. Press Releases for Tech Companies:
Press releases are a good way to build momentum around any new product launch from a new application or smartphone to a smart tv or fitness gadget. If done properly a press release is a professional way to introduce anything noteworthy that your company is doing at the current moment. A good press release has a simple and concise structure that can be easily picked up by professional PR platforms stating the most important and valuable points you want to convey to your target audience. Finding the right team of writers to compose professional, informative and well structured press releases is key to maximizing a press releases potential. That's why it's important to hire actual writers that can create high quality content that isn't generic but specific to your brand's needs. Sitetrail is one such platform that offers an all around professional experience with actual writers and access to international media outlets to help distribute your content to the right audience.
Where to find the best solution for the industry: See this press release writing & distribution service. 
2. On-site Content Marketing for Tech Companies:
On-site content marketing is an essential part of your long-term marketing strategy, it showcases what your brand is all about as well as your unique tone of voice and the overall value you bring to your customers. Quality on-site content marketing needs to be able to convey Expertise, Authoritativeness and Trustworthiness, also known as the Google EAT score that is important for ranking high for SEO and standing apart from the competition. Expertise can be achieved by showcasing in your content the skills needed to create the apps, software or tech gadgets that your brand is promoting. Authoritativeness can be created again by your company's credentials and expertise but also the impact your products have had on your industry. A good way to help convey authoritativeness is by showcasing user reviews on your website. Lastly, Trustworthiness is achieved by creating meaningful relationships with your target audience, making them feel that they are a part of a safe community that has their best interest in mind.
Where to find the best solution for the industry: See this on-site content writing service.
3. SEO guest posting, Editorial News and Link Building for Tech Companies:
Off-site content marketing can work hand-in-hand with on-site content marketing to help drive traffic to your website all while building quality backlinks to you. Guest posting is one tactic used to create authoritativeness around your brand by posting great content on blogs and websites that are thought leaders in the industry and driving technological advancements. Some popular choices to get featured on could be Techcrunch, Gizmodo, Mashable, Wired, TechRadar, Digitaltrends and so on. Gaining their seal of approval and using their "as featured in" logo on your site can definitely give you more credibility as a brand in the Tech industry. Writing a newsworthy editorial article on a Tech related subject that your brand is adamant about is a great way to increase your site traffic and increase your reach to a newer audience that will appreciate your tips and tech advice.
Where to find the best solution for the industry: See this guest posting service with multiple options. 
4. Social Media Verification for Tech Companies:
Social media has gained power and influence over users, helping brands promote products and services quite effectively. Social media has a powerful influence over consumer buying decisions and Tech is an industry that can benefit greatly from the right use of social media platforms as their products are widely purchased online so social can just be an extension of the brand. This word-of-mouth marketing that is also called social proof is using social media platforms such as Instagram to get products promoted by experts, celebrities or other users that have a certain amount of followers that trust them and admire them enough to buy the products that they are recommending. Another important social proof is certification – this is a way to gain approval from an authoritative figure in your industry and one great example of this type of social proof is social media verification. For Tech companies this small checkmark next to your brand name can improve credibility and trustworthiness which ultimately translates into more engagement and actual sales.
Where to find the best solution for the industry: See this Instagram Verification PR support service. 
5. PPC Advertising for Tech and Software Companies:
Pay Per Click Ads can be beneficial for Tech and Software companies that have duly researched their target audience as well as what keywords their competitors are ranking for.  If a brand knows who their exact target audience is then they know how to market to them, creating paid ads that will appeal to users needs and make them click. That being said you need to align your keyword research with the wording and structure of your actual ad and make sure that your landing page is relevant to your ad. If everything is aligned then your ad will rank high on Google and won't be penalized for any inconsistencies. The key is to have a really great keyword planner to help you with your keyword research, as well as competitor trends, creating audience personas and SEO metrics to help analyze results. Some keyword planners worth mentioning are Semrush, Ahrefs, Moz, Google search console and Infinite suggest if you are looking for a free version.
6. Email marketing for Tech Companies:
E-mail marketing can be beneficial for your Tech company as it is a good tactic to create a more personal and intimate relationship with users that have already become customers or are at least familiar with your product and willing to become potential buyers. Marketing to an existing email list with names and addresses is a great advantage as you can use various online email marketing platforms such as Mailchimp or Mailerlite to automate the process of sending more personalized e-mails to your target audience. The process of attaining these email lists apart from the obvious – that they have bought something from you- can be a bit tricky and needs to adhere to personal data protection laws (GDPR). A great way to attain the e-mails of users that will genuinely be interested in the content you produce is by creating gated content on your website or offering content through social media or paid ads such as whitepapers, tutorials, pdf's etc that require an email address in order to be accessed. This way users will be getting valuable insight on a topic they are genuinely interested in and you will be getting their email address so you can keep in touch with them and provide them with more interesting content. 
A Tech website might also benefit from the use of Chatbots to create a more immediate interaction with existing and potential customers, making them feel that they can have 24/7 access to customer support which is important in Tech. Software Products and services tend to need immediate support and an AI powered chatbot can also show off your expertise while taking care of your customers needs.
Recommended SEO, PR and Digital Marketing Services for Tech & Software companies:
Hire experts with experience in your industry:
Talk to Sitetrail to join the ranks of top performers
Average MONTHLY growth per client
65%
Revenue driven for our clients last month

CW
CEO at Chillweb design group
Adriaan and team are outstanding professionals. Delivered exactly as promised and well worth every dollar. Highly recommended!

Bobby
CEO, TRUiC
We worked with Adriaan on several projects now, - Great results, no complaints - Easy to work with, and professional service - Delivers on time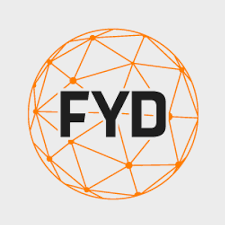 Fydcoin
FydCoin Crypto group
There are levels to writing: The journalist went above and beyond to write a great article. Highly recommend and will order again! Thank you! L.W
CEO of a private bank
We were picked up by at least 50+ news channels and were very happy with these results. Highly recommended. Quick and communicative. T.C.
Film producer, Los Angeles
Love Adriaan!!! We've done several projects together and he's simply the best. Very hard-working, quick, wonderful person to work with and know! 10 out of 10 stars! ManieS
Owner, health and wellness brand
Sitetrail went over and beyond expectations time and time again. They think quickly and smartly on their feet and use their initiative really well, which I appreciate. Thank you very much! TC
Owner at TrossCreative
Hired to write a linked news article. Top-notch writing, needed absolutely no edits. Delivered super fast, and as promised. Very nice attention to details and understood the goal better than most, top professionals. Highly recommended.