6 Top PR and Digital Marketing tips for Home Security & Private Security Services
Security technology will be an industry with a market size worth 174.7 billion dollars by 2024, whereas private security services has generated a revenue worth 39.1 billion dollars in the U.S, making it an attractive market to get into. Having top security is seen as a high priority for people, which is why companies will never go out of business. The smart technology security sector will be worth 31 billion dollars by 2023, meaning that there already is an expansion in this industry with ever-growing promising opportunities.
In order to make your company stand out you need a clever marketing strategy both offline and online. Many industry professionals benefit from online platforms because it alone is a growing market and has proven that you can attract clients from anywhere. Competition may be high, but there are still good chances that your company will succeed and beat out all the odds with these 6 effective PR and digital marketing tips that we recommend for you.
1.
Press Releases for the security & private security service industry

:

Press releases can be very beneficial for the security and private security sector because it gives the opportunity for companies to express information about their services in a professional manner, without openly promoting or advertising to customers. Industry giants such as ADT Security Services have press releases because they know that it's a viable outlet that can help release important information to clients, as well as knowing that being mentioned in the media can contribute towards the credibility that's needed for a good reputation in the industry. By having your company mentioned in press releases regularly, it will eventually get noticed by readers who will then want to start using your services because of the accomplishments that are published in a subtle way. What's great about press releases is that it's always a positive reflection on the company, because the topics are based on achievements, new announcements and updated information that readers would want to learn about.

Where to find the best solution for the industry: See this press release writing & distribution service. 
2.
ON-Site Content Marketing for security & private security service industry:
Hiring an ON-Site content marketing team can help build a positive reputation in the press, because you'd have control of what information is released and what is not. That means that your company can easily avoid any news being published that may affect your brand image, but instead can only continue to give it a great impression to both existing and new clientele. This is how popular companies in this sector have become known, because they are always talked about in the media, leaving a good first impression to readers or viewers who pay attention. For example, Allied Universal Security Services made the headlines in the Guardian after the announcement of buying out British security company G4S. Even though your company may not be as big as these industry giants, you can still be in the headlines for all the right reasons. There are many magazines and news websites that mainly focus on this certain market such as Security Magazine, and they focus on writing about small, medium and large companies.
Where to find the best solution for the industry: See this on-site content writing service.
3.
SEO Guest posting & Editorial News with link-building for the security & private security service industry:
Being featured on guest posts and in editorial news helps boost your brands' reputation which is needed in order to turn readers into customers. It is a great strategy for offline marketing, because your company will always be mentioned in topical trends that are related to this field. Link-building can help generate traffic to your website, because many readers will pay attention to what the media outlets will say about your brand and will want to have guidance to your website in order to use your service. Generating traffic on your website is important because it can also help increase the popularity of your services, which will then result in being recommended on the first page of search results when potential clients are looking for a new company to use. SEO guest posting also saves you the time of having to create and write a blog which may or may not be as successful if you were to do it alone. You still have control of what is featured on the guest posts and it just optimizes your SEO tools without much effort from your side.
Where to find the best solution for the industry: See this guest posting service with multiple options. 
4.
Social Media Verification for the security & private security service industry

:

If you're verified online, you're now part of the new status quo of importance and acceptance in the digital world. It's what makes your business stand out from others and gives you the final touch of professionalism online. It's important to stay connected with your clients through social media, but what's even more crucial is to have the little blue tick next to your username. This is what will make you an elite brand and can attract the necessary attention that's needed by your online target audience. Social media platforms such as Instagram are a great platform to promote and market your services. Getting the blue tick is not easy and can sometimes be costly, however, if you want your company to be taken as seriously as big companies such as ADT Security then it's advised to get a blue tick on instagram.

Where to find the best solution for the industry: See this Instagram Verification PR support service. 
5.
Get past clients to review your company online

:

All forms of written content are important and the more coverage about your company and services, the better. Reviews from clients is another source that should be considered when trying to promote your company, because many people tend to look at search engines for reviews. In order to get past clients to fill in positive reviews, you need to follow up with them and make sure that they've had a personalised and tailored experience with your brand.
6.
Sponsor your services at local events:
One way to promote yourself is to sponsor your business at local events. This will attract attention from your local community, this giving you the opportunity to gain more clients. By building an online presence with strong credible sources and news articles about you, clients would want your appearance at events in order to network with your brand both personally and professionally. Sponsoring your services also gives a positive impression to everyone, which is another way of proving that your brand is trustworthy and reliable.
Having a good website is important because it is what gives the first impression that's needed to visitors. If your page loads slowly, or if you don't promote a safe transaction method online then it's most likely that the retention rate on your website will drop and they will look at your competitor instead. Hiring a team of tech-savvy experts can be an advantage for you, because they have the knowledge to build the best website for your brand.  As a result you'd have a website with a sophisticated design, as well as an organised structure that allows you to freely share all the information that you need to promote your services. Developers can also create a fully responsive platform that's suitable for all devices. This is crucial because you're expected to have visitors on your website from all kinds of smart devices, especially mobile phones and they're expecting to be able to interact on a page that has 100% optimization in responsiveness.
Where to find the best solution for the industry: See this Web Design
Other great tips for Home Security & Private Security Services:
Promote deals/services through an email marketing campaign

Create weekly newsletters that clients can subscribe to

Make sure to have your website link on your social media pages

Sponsor ads on social media platforms
Recommended SEO, PR and Digital Marketing Services for Home Security & Private Security Services:
Hire experts with experience in your industry:
Talk to Sitetrail to join the ranks of top performers
Average MONTHLY growth per client
65%
Revenue driven for our clients last month

CW
CEO at Chillweb design group
Adriaan and team are outstanding professionals. Delivered exactly as promised and well worth every dollar. Highly recommended!

Bobby
CEO, TRUiC
We worked with Adriaan on several projects now, - Great results, no complaints - Easy to work with, and professional service - Delivers on time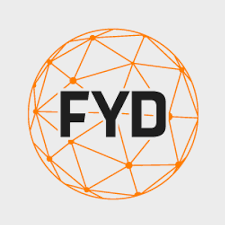 Fydcoin
FydCoin Crypto group
There are levels to writing: The journalist went above and beyond to write a great article. Highly recommend and will order again! Thank you! L.W
CEO of a private bank
We were picked up by at least 50+ news channels and were very happy with these results. Highly recommended. Quick and communicative. T.C.
Film producer, Los Angeles
Love Adriaan!!! We've done several projects together and he's simply the best. Very hard-working, quick, wonderful person to work with and know! 10 out of 10 stars! ManieS
Owner, health and wellness brand
Sitetrail went over and beyond expectations time and time again. They think quickly and smartly on their feet and use their initiative really well, which I appreciate. Thank you very much! TC
Owner at TrossCreative
Hired to write a linked news article. Top-notch writing, needed absolutely no edits. Delivered super fast, and as promised. Very nice attention to details and understood the goal better than most, top professionals. Highly recommended.