Investor Relations Press Release Service

Reach investors and stakeholders globally through the right news channels at the right time. 
Our team works with journalists around the world to reach investors with the most appropriate news at the right time and place. It is no longer necessary for investor relations managers to rely on duplicate newswires to distribute content that lacks the qualitative approach of a specialist editorial team who is genuinely dedicated to provide investors with information that matters. 
"…a revolutionary approach to better media results, which is fast, legal, and reliant on established media connections who care about your business…"
Problems With Press Releases:
Conventional press releases fail to reach their goal in investor relations. Not every entity is fortunate enough to have Black Rock as an influential investor – and the world has seen how community influence like Reddit groups tend to hijack the narrative. The following are specific reasons why press releases are not efficient:
If the above challenges sound familiar, please keep reading as you are about to discover a truly unique approach. This is the convergence of media relations – and investor relations: 
For a highly effective IR solution that enable corporates to provide the press with the right facts, delivered to investors in their interest-based news feeds on Google News and other channels, use  Sitetrail for better results. These are specific benefits of our unique IR/PR solutions:
Superior Press Release Coverage,
Investor Relations News,
International Press Release Wires – Full Editorial,
Market Intelligence News Service,
Sharing Earnings News
Popular News Papers / Magazines,
Option News Columns,
Mandatory SEC Filings,
Major Financial News Sites, 
News Coverage from Business & Finance Outlets
Asian News Coverage
Our solutions help corporates to deliver and disclose all their financial and material news in a timely manner. We have a combination of newswire and editorial options.
Meet all compliance and disclosure requirements with specific solutions. 
Releasing fair and balanced news:
The SEC specifically states the following:
"The marketing rule reflects important updates to the traditional advertising and solicitation regimes, which have not been amended for decades, despite our evolving financial markets and technology," said Chairman Jay Clayton. "This comprehensive framework for regulating advisers' marketing communications recognizes the increasing use of electronic media and mobile communications and will serve to improve the quality of information available to investors. The new rule provides for an extended compliance period intended to provide advisers with a sufficient transition period, including to enable consultation with the Commission's expert staff."
Appropriate for the following sectors:
Agriculture
Automobile
BioTech
Computer/IT
Energy/Energy Supply
Finance
Law
Medical/Pharmaceutical
CBD
Cryptocurrency
Politics
Real Estate
Science
Technology
Telecommunications
Transport/Logistics
Travel and Tourism
Corporations globally seeking to improve investor and media relations,
Analyst and investment consultancies, 
Investor relations consultancy firms, 
Corporate lawyers assisting their clients with compliance,
Venture capital firms,
Hedge funds and private equity groups. 
If investor relations is your goal, please reach out below to send a confidential message to our CEO. This will ensure priority treatment of your case:
Client testimonials - 98% of our clients return:

CW
CEO at Chillweb design group
Adriaan and team are outstanding professionals. Delivered exactly as promised and well worth every dollar. Highly recommended!

Bobby
CEO, TRUiC
We worked with Adriaan on several projects now, - Great results, no complaints - Easy to work with, and professional service - Delivers on time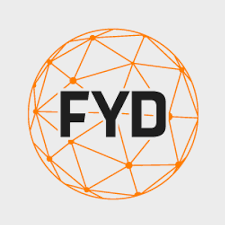 Fydcoin
FydCoin Crypto group
There are levels to writing: The journalist went above and beyond to write a great article. Highly recommend and will order again! Thank you! D. Pollock
Board member, Outsourcing group
We were picked up by at least 50+ news channels and were very happy with these results. Highly recommended. Quick and communicative. T.C.
Film producer, Los Angeles
Love Adriaan!!! We've done several projects together and he's simply the best. Very hard-working, quick, wonderful person to work with and know! 10 out of 10 stars! ManieS
Owner, health and wellness brand
Sitetrail went over and beyond expectations time and time again. They think quickly and smartly on their feet and use their initiative really well, which I appreciate. Thank you very much! TC
Owner at TrossCreative
Hired to write a linked news article. Top-notch writing, needed absolutely no edits. Delivered super fast, and as promised. Very nice attention to details and understood the goal better than most, top professionals. Highly recommended.
Join 20 VC firms, 100 lawyers and 80 PR agencies in using our service. 
Fast, discreet and 100% legal.