6 Top marketing tips for Aircraft Sales & Aerospace Manufacturing
Aircraft sales will always be seen as a necessity, with it being an industry worth 872 billion dollars. In October 2020 the revenue for the U.S aerospace exports was recorded at 136 billion dollars and the second largest aerospace industry market was in France. By 2039, there will be an increase of 48,400 aircraft units worldwide.
Even though personal customer service is still important, it's also crucial to build an online presence in order to gain clientele. This can also help boost your reputation as a new company and can maximise sales globally.
Many startup companies have to deal with competitors, which is why it's now important to learn the best marketing strategies and trends for aircraft sales and aerospace manufacturing.
We have narrowed down the top six tips that have proven to be useful and a contribution towards your successes.
1. 
Press Releases for the Aircraft Sales & Aerospace Manufacturing industry:
Press releases help automatically boost SEO optimization, because you can include backlinks to your website which will automatically drive organic traffic. As a company that specialises in aircraft sales and aerospace manufacturing, it can only be seen as a major benefit for you to be able to subtly announce new services, products and general information regarding the company without being obvious about promoting.
Top aerospace manufacturers such as Boeing, Airbus and United Technologies have press releases about their latest events and always need the extra boost for publicity in order to maintain a good reputation in the industry.
Most manufacturers like to keep control of what is released in the press, which is why they maintain close relations with some of the most important connections in the marketing companies. 
Using this service can also attract positive attention from clients, resulting in giving the extra coverage that's needed for social media channels.
Where to find the best solution for the industry: See this press release writing & distribution service. 
2.
ON-Site Content Marketing for the Aircraft Sales & Aerospace Manufacturing industry:
Hiring a skilled content marketing and writing team can help give your company a breakthrough in the world of media, which is bound to give you the required attraction that you need from readers.
Your latest news about the company could be featured in exclusive publications such as AIN online, where other major companies such as BAE are talked about in the headlines. 
In order to be clever about marketing, your company needs to be in the spotlight for a long time in order for it to be trending across all channels. By making sure that this happens, you need to make sure that engaging content should be produced regularly.
With a marketing on-site content team on your side you're guaranteed to have control over the company's image and reputation, while also attracting leads in sales through the digital world. The more content you have published about your business, the more chances you have to be featured at the front page of major search engines.
Where to find the best solution for the industry: See this on-site content writing service.
3.
SEO Guest posting & Editorial News with link-building for the Aircraft Sales & Aerospace Manufacturing industry:
The best way to improve your marketing strategy is to be featured on many well known blogs and websites as guest posting. The editorial news and blog posts can focus on educational facts that many readers would be intrigued about in order to have a deeper understanding about the industry as a whole. 
Building links into the guest posts and news articles can help define your niche and give your company a professional, trustworthy reputation as well as help build up the search results that can narrow down credible sources for your clients to use.
The back links that can be used in the posts can lead to your services or goods where clients can buy directly from, knowing that they can believe the recommendations given to them by major sites that always generate high traffic monthly.
You'd also have control over SEO Guest posting & Editorial News, meaning that you can always protect your reputation as a company in the press.
Where to find the best solution for the industry: See this guest posting service with multiple options. 
4.
Social Media Verification for the the Aircraft Sales & Aerospace Manufacturing industry:
There are many aerospace companies that have adopted social media marketing strategies, including major manufacturer The Boeing Company. Being verified on social media brings the meaning of professionalism to the next level. The blue tick on instagram is what users look at as if it is a viable, trustworthy source representing the company.
Social media platforms such as instagram are mostly used by entertainers, influencers and models, but it's also a major platform for small and large businesses to use because of the additional features it has. These platforms aren't just for connecting with people, but for also being able to extract sales through an additional channel source.
Being verified on social media can help aircraft sales and aerospace manufacturing companies take advantage of features such as directly linking the website to their profile, sharing the latest news and information that's important for clients and by monitoring their competitors' successes and news online.
Where to find the best solution for the industry: See this Instagram Verification PR support service. 
5.
Create visual content:
Clients are attracted to companies that have compelling visual content on their social media channels. This is because there are two separate target audiences: those who prefer written content and those who prefer visual. 
Written content is extremely important to have as a business, because it's what reflects your accomplishments as a company. But visual content can be personalised and you can get creative with your videos in every way possible. 
You can also include your employees in videos and even cover educational topics that viewers would want to watch and learn from.
6.
Create competitions and giveaways:
One clever marketing strategy is to create giveaway campaigns that could be 'exclusive' to clients. This will keep them interested in your service and will automatically increase your sales because they'll want to continue buying from a company that is known to be 'giving'. 
It's also a great way to have your company trending online, which will soon attract new clients who will eventually learn about your services. 
Web design is important and you should see it as if it's part of your brands' image. 
You'd need an excellent platform to create a website on and the perfect tools for SEO optimization. If you don't have experience in building a website or you simply aren't skilled in web design, then hiring a team of developers is a smart solution for that.
Using a team of experts can guarantee that your website will have a fast page loading speed, which is a crucial thing to have for an online business. With the latest wireless technology now available, clients expect to be able to browse on a website that is at its maximum full speed and doesn't delay in any way when they click on the navigation menu.
It's also important to consider building a website that can easily integrate features that allows visitors to have a safe and secure transaction system. That's another reason why you should leave it to the experts.
Where to find the best solution for the industry: See this Complete WordPress web design.
Other great tips for Aircraft Sales & Aerospace Manufacturing industry:
Build an email list full of clients in order to send them weekly newsletters

Offer exclusive deals through email marketing campaigns

Develop a mobile app for your band

Use messaging services on social media to respond to clients
Recommended SEO, PR and Digital Marketing Services for Aircraft Sales & Aerospace Manufacturing industry:
Hire experts with experience in your industry:
Talk to Sitetrail to join the ranks of top performers
Average MONTHLY growth per client
65%
Revenue driven for our clients last month

CW
CEO at Chillweb design group
Adriaan and team are outstanding professionals. Delivered exactly as promised and well worth every dollar. Highly recommended!

Bobby
CEO, TRUiC
We worked with Adriaan on several projects now, - Great results, no complaints - Easy to work with, and professional service - Delivers on time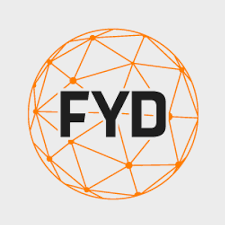 Fydcoin
FydCoin Crypto group
There are levels to writing: The journalist went above and beyond to write a great article. Highly recommend and will order again! Thank you! L.W
CEO of a private bank
We were picked up by at least 50+ news channels and were very happy with these results. Highly recommended. Quick and communicative. T.C.
Film producer, Los Angeles
Love Adriaan!!! We've done several projects together and he's simply the best. Very hard-working, quick, wonderful person to work with and know! 10 out of 10 stars! ManieS
Owner, health and wellness brand
Sitetrail went over and beyond expectations time and time again. They think quickly and smartly on their feet and use their initiative really well, which I appreciate. Thank you very much! TC
Owner at TrossCreative
Hired to write a linked news article. Top-notch writing, needed absolutely no edits. Delivered super fast, and as promised. Very nice attention to details and understood the goal better than most, top professionals. Highly recommended.