Top PR, SEO and Digital Marketing Tips for Construction Companies
Construction companies are seen as a necessity and it is estimated to be a 12 billion dollar industry for private construction companies. There are over 11 million construction workers in North America and it is known to be one of the largest construction markets globally. Even though the construction industry can be an easy market to get into, due to the fact that there is always a demand for workers who carry out physical labour, there is still high competition out there.
For you to beat out competition, you need to gain exposure online and to have control of targeting the right audience. Therefore it's crucial to learn what's the best marketing strategy for your company, because it'll work in your favour and deliver the results that you desire. Here are some useful PR, SEO and digital marketing tips that can increase your leads, revenue and contracts for your business.
1.
Press Releases for the construction industry

:

Press releases are seen as a viable source for clients to read about upcoming companies. It also gives business owners the opportunity to make important announcements that can attract additional clientele. For example, if you wanted to publish your successes as a business or update services that you offer, a press release is perfect for that because it can blend in with important information about the business, but also subtly highlight the information you want to promote, in order to come across as professional and reliable. Another reason why it's important for construction companies to have numerous press releases is because it can give the company the right exposure that is needed online, especially when potential clients are searching for a new company to hire, and are in need of information and insight about the business first. Even though you can provide the necessary information about the business on a website you've created, clients tend to trust a company more when there are positive reviews, articles and press releases that's available for them to read.

Where to find the best solution for the industry: See this press release writing & distribution service. 
2.
ON-Site Content Marketing for
the construction industry:
If you want to make the headlines on major news websites like the roofing company Firestone Building Products did on CNBC, then you need a good on-site content team to help you with that. Being in the media is important because it is what can help you climb to the top of the chain and can even turn readers from news sites into your next clients. Having an ON-site content marketing team is dedicated to making your goals come true and they do that by helping you gain national attention and for the right reasons. Plus you have total control over what is released to the media and what the topics of the news coverage are about. This gives you the opportunity to talk about your company and to educate readers on different topics that are related to your business. When you're featured on media websites that are well known, you're automatically giving good publicity for your business and that brings an element of professionalism to your brands' image.
Where to find the best solution for the industry: See this on-site content writing service.
3.
SEO Guest posting & Editorial News with link-building for the construction industry:
Blogging and SEO guest posting is important because it gives you the leeway to be able to produce original and engaging content that features backlinks which then leads back to your website. Publishing posts on websites that are considered to be reliable sources are seen as an alternative way of being recommended to new clients. Your business could be mentioned on top guest posting blog sites that are created specifically for the construction industry such as Construction News Magazine, where you have the chance to outshine competitors and be constantly spoken about on these prestige and well known sites. When your company is mentioned on different news websites, it increases the chances of your brand being suggested by search engines on the first page of search results. Search engines crawl through the context of the posts and news articles and then make recommendations based on the good context that they find. It's a great strategy for marketing and clearly shows how beneficial SEO tools really are.
Where to find the best solution for the industry: See this guest posting service with multiple options. 
4.
Social Media Verification for the construction industry:
Social media is a powerful tool and for all the right reasons. It can turn a small startup company into a huge one, as well as bring the desired attention that you have set as a goal for your business. Being verified on social media platforms such as instagram gives your company the online credibility that it needs and separates you from the rest of the small businesses out there. Customers naturally trust companies that show a professional image online, which is why a simple blue tick on instagram can open many doors for your company and can even maximise the chances of gaining more contracts and increasing your revenue. Many huge companies such as the French construction company Vinci are all on instagram and are always active with their followers on social media, knowing that it's a great strategy to use when wanting to update their followers with the latest deals, information and news about their company.
Where to find the best solution for the industry: See this Instagram Verification PR support service. 
5.
Create video content:
If you want to visually promote your business, it's a good idea to create visual content. It can be seen as beneficial to create   short videos about your company, and you can pay for them to play as sponsored ads  on different platforms online. Your videos can display important information about your brand, but it also needs to also be compelling to watch. As a construction company, you can set yourself a budget in order to make these visual ads and they can be short such as 3 minutes long. Visual content is just as important as written content and can be beneficial because it's a clever way of expanding your target audience online.
6.
Follow up with existing clients:
Leave a good impression as a company by following up with past clients. There are different methods for this such as creating surveys that they can fill out, or using follow up email templates in order to check if they're fully satisfied with your service. Think of it as an added personalised touch to your job and it'll make your past clients feel special and cared for. It's as if you're doing old fashioned marketing, only you have adapted this strategy digitally. 
Imagine your website being the digital version of your physical office or store, which is why it's important to always leave a good first impression to viewers by being able to manage any potential issues that could harm that. If web design is not something that you're skilled at, then you can hire a team of experts to help you. It's important to have your website built on a good platform, in order to take advantage of the useful tools and features that will attract customers. You need your page to be loading fast, as well as have a clean cut template that clients can easily navigate on. That is why developers can make this all happen for you in the smoothest way possible. Many industry professionals have their website built from the hands of a tech-savvy team. With the guidance and knowledge that they can share with you, running a website will be something that will excite you.
Where do I find the best solution for the industry? See this section: Web Design.
Other great tips for the construction industry:
Create a business profile on LinkedIn and promote your services there

Build an email list with existing client and create email marketing campaigns

Pay for sponsored ads on social media

Set up Google local service ads
Recommended SEO, PR and Digital Marketing Services for Construction Companies:
Hire experts with experience in your industry:
Talk to Sitetrail to join the ranks of top performers
Average MONTHLY growth per client
65%
Revenue driven for our clients last month

CW
CEO at Chillweb design group
Adriaan and team are outstanding professionals. Delivered exactly as promised and well worth every dollar. Highly recommended!

Bobby
CEO, TRUiC
We worked with Adriaan on several projects now, - Great results, no complaints - Easy to work with, and professional service - Delivers on time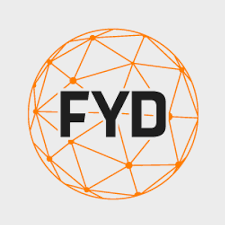 Fydcoin
FydCoin Crypto group
There are levels to writing: The journalist went above and beyond to write a great article. Highly recommend and will order again! Thank you! L.W
CEO of a private bank
We were picked up by at least 50+ news channels and were very happy with these results. Highly recommended. Quick and communicative. T.C.
Film producer, Los Angeles
Love Adriaan!!! We've done several projects together and he's simply the best. Very hard-working, quick, wonderful person to work with and know! 10 out of 10 stars! ManieS
Owner, health and wellness brand
Sitetrail went over and beyond expectations time and time again. They think quickly and smartly on their feet and use their initiative really well, which I appreciate. Thank you very much! TC
Owner at TrossCreative
Hired to write a linked news article. Top-notch writing, needed absolutely no edits. Delivered super fast, and as promised. Very nice attention to details and understood the goal better than most, top professionals. Highly recommended.