6 SEO, PR and Digital Marketing tips for Interior Designers and Home Decorators
The interior design industry is estimated to have a revenue of $14 billion dollar in the U.S and major competitors have no market share greater than 5%. This means that now is the time to get involved in this market, especially if you have a niche that is unique and stands out from the rest. As for interior design styles, there will be dramatic changes in 2021 with some trends being left behind. Examples are that grey kitchens will go out of style, as well as all white interior.
If you have ideas for your business that you know will be part of the upcoming trends but you just don't know how to promote it, then you need to start brainstorming a strategic online marketing plan. We have listed 6 SEO, PR and digital marketing tips that will help you become a successful interior designer or home decorator this year.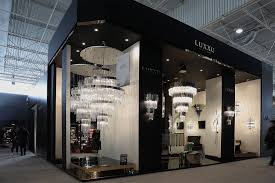 1.
Press Releases for the interior design and home decorating industry:
Think of having a press release as an official written portfolio about your brand and business. It's another way of having a credible source online that can help build your reputation in the industry. If you choose to do this, you'll have the chance to express your ideas of upcoming trends as an interior designer, as well as mention your successes that you're proud of without being too obvious about promoting it. It's also useful for home decorators who want to advertise services in the most subtle way possible, because you can have press releases with topics written based on your brand. Even major players in this industry such as Williams Sonoma have press releases published, in order to keep existing clients interested in all brand new information that they want to promote. Many clients and investors look at press releases because of the written facts and points that are published from a journalist's point of view.
Where to find the best solution for the industry: See this press release writing & distribution service. 
2.
ON-Site Content Marketing for the interior design and home decorating industry:
Being talked about in the media gives good publicity to your company, which is what is needed in order to make yourself known. While it's almost impossible to write articles by yourself and to pitch it to different news sites, it's not impossible to hire a team of ON-Site content marketers to help you with that. By having a team of professionals by your side, you're guaranteed to have engaging articles written about you and for them to be featured on some of the biggest news publications out there. Just like major interior designer Rachel Street was featured in the latest article about design trends on the Insider, you and your brand can also make the headlines for many viewers to read. Editorial news articles is what helps give your business exposure and what can attract the right clientele to use your services. Many industry professionals use this method in order to make themselves stand out and for their ideas to be seen through the visualisation of words.
Where to find the best solution for the industry: See this on-site content writing service.
3.
SEO Guest posting & Editorial News with link-building for the interior design and home decorating industry

:

Blogging can be seen as a fun and exciting way to promote your services and to talk about your brand. However, there are downfalls to personal blogging such as not being able to reach a wider target audience, not having a consistent schedule for writing and publishing and not knowing how to use all the features on web platforms. That's why many industry professionals prefer to use SEO guest posting instead, because it saves them the time and hassle from writing and managing blogs themselves. It's also another way of optimizing your SEO tools and being discovered by potential clients, because your company is automatically recommended by creative professionals online.They do this by link building into the blog posts and editorial articles, which is then led to your services or products. Using these services is proven to be a useful style of marketing, because these online websites already have an existing target audience where readers are highly engaged and even subscribe to the latest news for these types of industries.

Where to find the best solution for the industry: See this guest posting service with multiple options. 
4.
Social Media Verification for the interior design and home decorating industry

:

Social media is a powerful tool that is highly recommended to use for any type of business. You can create social media profiles across different channels in order to connect with clients, share your news and to even promote your brand. But what's important is being verified online, because it gives the impression of professionalism to users when they come across your page. Getting the 'blue tick' on instagram is seen as a crucial thing to do, because it's what makes your business stand out from the other startup companies that are competing with you. It's also seen as the final step towards being the ultimate brand that many users can trust. Many social media users prefer to follow and use companies on instagram that have the 'blue tick'. Gaining a 'blue tick' is a lengthy process, but it's absolutely worth it and can expand your sales opportunities online.

Where to find the best solution for the industry: See this Instagram Verification PR support service. 
5.
Create a visual portfolio:
Many clients want to look at previous examples of work before they hire someone and because interior designers and home decorators are in the creative industry, it's important to have a visual portfolio. This gives you the chance to let your work shine through visuals, and it should be seen as another way of showcasing your ideas and accomplishments all in one place. Having print out portfolios is useful when you're networking with potential investors and clients, but a digital one is also important. Visual portfolios can be created easily online and can even be promoted on the brand's social media pages, as well as used as examples for news articles. It's the most ideal way to show off your creativity and to impress the clients with your wow factor. It's recommended to use high quality photos, because this also adds the touch of professionalism that's needed in order for your brand to stand out.
6.
Ask for reviews by existing clients

:

Whether you have helped out a friend, family member or people in your local community, it's important for you to ask them to write up a review. If you've already seen successes for your business and have existing clients, then try to follow up with them via email in order to give them an overall personalised experience. By doing this, you're pushing towards satisfaction in existing clients and it'll motivate them to write a review about your company. Positive reviews are seen as another credible source that people use before they hire someone or buy goods from a new company. Many search engines such as Google display these reviews online and usually recommend the brands that have the most positive ones. This is seen as another way of optimizing your SEO tools, because it increases the chances of your company being suggested on the first page results on search engines.
Being in a creative industry means that your work will always be put under the microscope and every 'corner' will be analyzed. In order to not be judged by other industry professionals as well as new clients, you need to be on top of your game online. That's why it's highly recommended to have a website with a sophisticated design where you can also present your work for website visitors to see. Not only that, but whether you're a home decorator or interior designer, you'd want to have a website where you can turn visitors into potential customers that would want to buy your product or service directly from there. If you don't have experience in web design, then not to worry, because you can easily hire a team of professionals that can do this for you. Just like you'd want someone to hire you for your skills, you should look at doing the same. A tech-savvy team who share the same passion for creativity will turn a boring website into one that has flair and a beautiful visual.
Where to find the best solution for the industry: See this Web Design.
Other great tips for digital marketing in interior design and home decorating:
Create a Pinterest page to showcase your work and portfolio

Pay for sponsored ads on social media channels

Upload video content of projects before and after your work

Update your name, address and phone number (NAP) on search engines for local customers
Recommended SEO, PR and Digital Marketing Services for Interior Designers and Home Decorators:
Hire experts with experience in your industry:
Talk to Sitetrail to join the ranks of top performers
Average MONTHLY growth per client
65%
Revenue driven for our clients last month

CW
CEO at Chillweb design group
Adriaan and team are outstanding professionals. Delivered exactly as promised and well worth every dollar. Highly recommended!

Bobby
CEO, TRUiC
We worked with Adriaan on several projects now, - Great results, no complaints - Easy to work with, and professional service - Delivers on time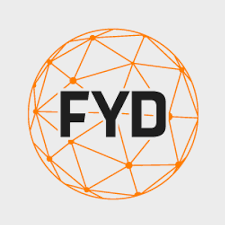 Fydcoin
FydCoin Crypto group
There are levels to writing: The journalist went above and beyond to write a great article. Highly recommend and will order again! Thank you! L.W
CEO of a private bank
We were picked up by at least 50+ news channels and were very happy with these results. Highly recommended. Quick and communicative. T.C.
Film producer, Los Angeles
Love Adriaan!!! We've done several projects together and he's simply the best. Very hard-working, quick, wonderful person to work with and know! 10 out of 10 stars! ManieS
Owner, health and wellness brand
Sitetrail went over and beyond expectations time and time again. They think quickly and smartly on their feet and use their initiative really well, which I appreciate. Thank you very much! TC
Owner at TrossCreative
Hired to write a linked news article. Top-notch writing, needed absolutely no edits. Delivered super fast, and as promised. Very nice attention to details and understood the goal better than most, top professionals. Highly recommended.