Want to see quickly which hosting provider is the most appropriate for your business? Reliable web hosting reviews and analysis is something that has become scarce today as most web hosting companies control the market by means of strong marketing efforts. We sought to overcome these information barriers by presenting unbiased reviews and ratings for all the biggest hosting providers in the world, including smaller niche services that can improve your overall website performance dramatically. 
Web hosting and comparison guide: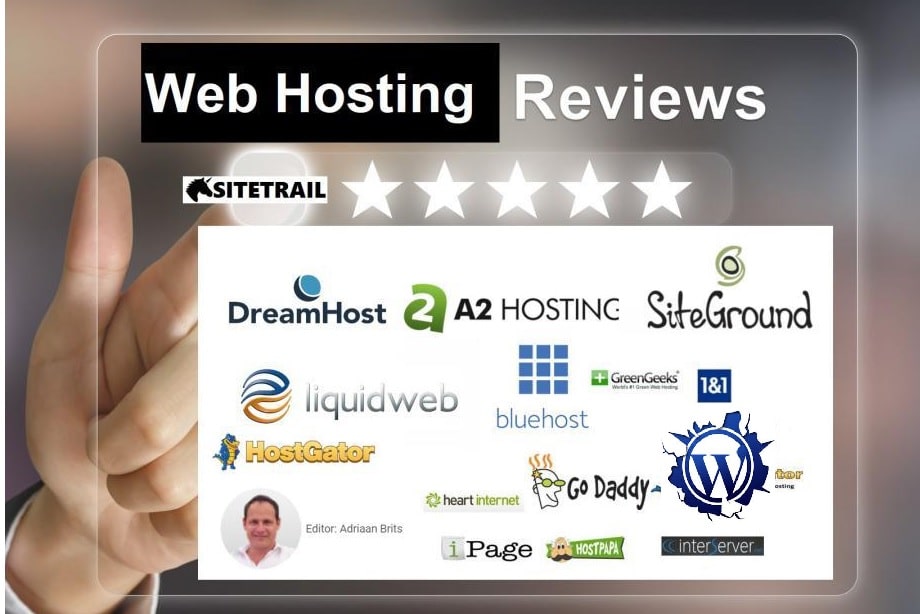 Top 10 Best Web Hosting Providers
(Make sure you use reliable comparisons to pick the best web hosting company for your needs. Learn about specific providers and the metrics they rely on to beat Godaddy hosting) 
(Learn how to build a Wix website and discover better alternatives for a more reliable solution) 
(One of the biggest comparisons in web hosting right now: read this before leaving your hosting provider. Get reliable Bluehost reviews in less than 3 minutes)
HostGator VS GoDaddy VS Bluehost
(Want to see what the Hostgator reviews say? We think every procurement specialist should compare these three hosting companies first) 
(Our Godaddy and Bluehost reviews are awesome. This is critical as it is the first question many companies ask when leaving Godaddy, or before signing up) 
(Knowing which option is the best when building a website yourself without a web designer) 
Suggested resources - carry out your own website analysis:
Use these data analysis tools to measure traffic, popular keywords and competitor activity:
*Internal measurement relates to a companies' own website, for which Microsoft or Google Analytics is more accurate.
For external measurement, use any of these recommended tools:
SEMRush: Particularly useful for keyword research and to estimate a competitors ad spend – in fact, this may currently be one of the hottest tools for digital marketing research.  (however you may want to use free tools for some options)
Alexa: Reasonably useful for benchmarking across industries (but perhaps less useful for a broader range of data)
SimilarWeb: Although not highly accurate, it is currently one of the few indicators that can provide an indication of competitor traffic levels. It is also useful for industry research, to see which websites are market leaders within a particular niche.
Essentially, the above tools provides data visualization and aggregation of information that is already out there – and may speed up the research process to some extent. It should be noted that many of the above aggregators tend to scrape web data based on popular Google search phrases, after which the data is then aggregated with screenshots and interesting graphs. The bottom line? Perhaps you do not need to pay for the "premium" version if you know how to use Google at an advanced level.
Suggested resource: