Social media sharing is one of the most effective marketing tactics that any company can rely on. Tools like Famoid.com provide an "unfair advantage" advantage to companies who are smart at social media marketing.
Visit FAMOID to see how purchasing decisions can be influenced via social.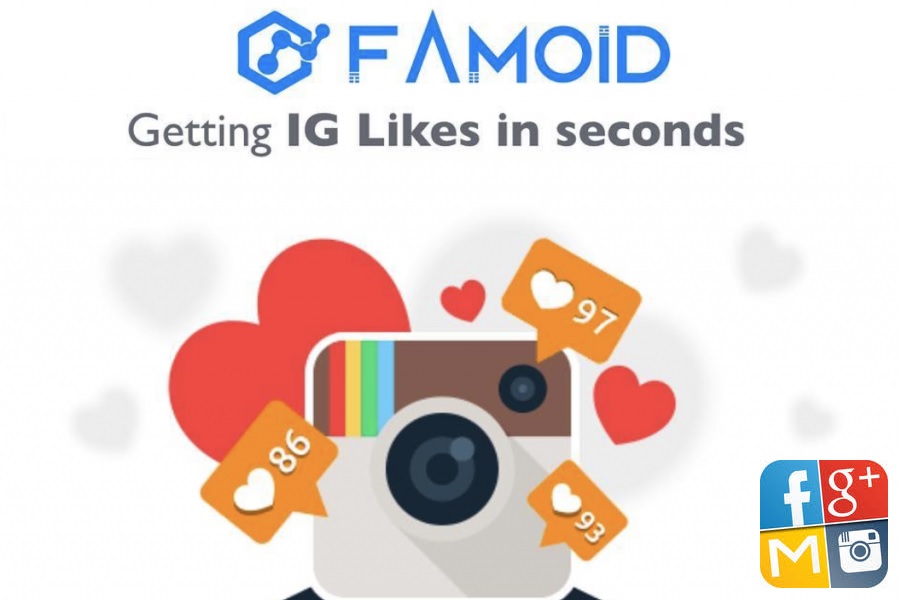 Working with Omni-channel social media on the SnatchBot platform, as we engineer awesome user-experiences, an interesting phenomenon is on the rise. Marketers are starting to understand how social media influences trust. It is clear in the deployment of tools like Famoid – that the boundaries are being pushed to improve a variety of metrics.
Even the largest corporations today rely on the social media platforms to boost their brands.       Interestingly, until now there was no study on the impact of social media on stock market performance until recently. Koen Pauwels, a marketing professor, and his colleagues, at Northeastern just recently published their findings on the topic in the Journal of Marketing. Brand awareness, purchase intent and consumer satisfaction were the three consumer mindset metrics used. What was finally proven is that not all social media posts have the same impact on creating purchase intent – which is the ultimate target of most campaigns.
In order to accurately decipher the link between social media posts on Twitter, Facebook and YouTube, consumer mindset metrics and shareholder value time series analysis was used. The analysis took 270 days and 45 brands were studied in 21 different sectors and all were listed in at least one on the two stock exchanges. Some of the brands included in the research were Netflix, Starbucks, Nike and Toyota.
Difference between Owned Social Media and Earned Social Media
Owned social media is any content that is posted on a social media platform by the company itself. These posts can be on Twitter, Facebook, YouTube or any other social media platform and were shown by the research team to be very likely to increase brand awareness and customer satisfaction.
Earned social media, on the other hand, is what consumers are actually saying about brands on these platforms and interestingly, the research found that these comments were extremely valuable because they have the potential to increase brand awareness, customer satisfaction and, most importantly, also purchase intent.
How that adds up in numbers
According to the researchers, with a 10% increase in social media output there will be a 7% increase in brand awareness and 4% in customer satisfaction. Similarly, for every 10% increase in earned social media, there will be a 12% increase in brand awareness, 3% increase in customer satisfaction and 6% increase of purchase intent.
What this proves is that consumers trust their peers more when making purchasing decisions and according to Pauwels, they distrust companies who boast about themselves.
Increased purchase intent from customers boosts stock prices
Idiosyncratic risk – related to a particular stock in an investment portfolio – decreased by 3% when there was a 10% increase in purchase intent from consumers, according to the study.
How marketers can benefit from these findings
There are quite a few messages to be read in these findings and social media marketers can use them to improve their social media strategies. Since owned social media is not effective in persuading customers to buy the products that companies have to offer then these campaigns should be created to increase brand awareness and customer satisfaction.  Another area that owned social media can be used effectively is in post-purchase support services.
However, these findings do not affect brands that already have high credibility, since according to the researchers, their owned media campaigns still increase purchase intent.
So it seems that smaller businesses need their customers to do the convincing for them and boosting viral marketing is the way to go.
Importance of social media marketing campaigns
Social media is not just a way of staying in touch with family and friends, but people also share news and product information. People trust reviews from those close to them and 80% of consumers are likely to decide on a purchase based on a friend's suggestion. Marketers need to encourage their customers to join the conversations about their products on social media.
The first step in having a campaign go viral is to create relevant and engaging campaigns that everyone will want to share with their circle of friends and family on their preferred social media channels. These campaigns also need to have the right tools which usually include a share button or referral link.
Consumer trust and how it can be influenced:
Consumers trust products shared or recommended by friends more than those shared by companies themselves. For this reason, seeding viral marketing campaigns with a large follower base that will spur a form of "consumer to consumer" marketing typically leads to higher conversion rates.
Why is FAMOID one of the best tools available to improve consumer trust, boost viral marketing and increase purchase intent?
FAMOID provides excellent social media services and most importantly all from one website. Their reliability provides instant solutions for any problem that may be experienced from a team that has over five years of experience in the sector.
Becoming viral on social media is so easy when joining FAMOID and they help build an organic growth on all social media channels. All the social media needs on Facebook, YouTube, Twitter and Instagram can be covered for any type of campaign as social media is the place where people gather to socialize, be informed and to shop.
With 24 hour support seven days a week their clients know that their social networking is in the best hands since it plays such a big role in boosting content to go viral and increasing purchase intent.
FAMOID and its special software is the ultimate tool and have been developed for sectoral needs that secure instant delivery so that every client is ready to go within minutes.
The privacy and safety of every client are assured at FAMOID and payments are made through SafeCharge and Paypal. Every client has their own password that is not revealed even to FAMOID and the only log in information asked for are the email and user name, and these are NEVER shared with third parties.
The greatest ROI in social for any business is when they use the right tools (like FAMOID) and allow them boost the social media marketing campaign with a high volume of followers. Their passion and a high standard of service quality is coupled with enthusiasm and the team work constantly on adding new services and improvements, boosting what they already offer.