Top 10 Best Web Hosting Providers: Expert Reviews
Are you about to make an important purchasing decision to find the best web hosting service for your business? 
The buying guide below is one of the most extensive in the world. It can help anyone to determine the most suitable web hosting provider in less than 5 minutes.
Web Hosting facts:
a) Much of your most expensive digital marketing efforts will be in vain if you have a slow loading website.
b) If your site gets hacked, as is the case with many Godaddy WordPress sites, you will loose credibility with clients: cybersecurity matters a great deal – and that depends on your hosting provider.
c) You may start off with a "cheap" deal but find out that after you added the necessary security and "fast loading" features, that the cost have trippled – as we see with both Godaddy and Siteground upselling.
What this means for your web hosting choice:  Begin with the end in mind and do proper research before just signing up with any cheap web hosting provider.
Whether you are looking to use a website for your startup, an event, your growing business, or perhaps share your skills with your followers with a blog – web hosting is the last thing many think about.
Although web hosting has been fueling the online world for decades, many new companies and hosting providers now offer some very lucrative plans accompanied with attractive pricing.
Choosing the right web host can be tiresome, especially if you're someone who doesn't deal with it regularly. From VPS, shared hosting, different SSL certificates, unlimited bandwidth, server cores, or trying to decide between Linux, Windows, or cloud hosting – this can all become very foreign, very fast. 
Before you can simply head off to your new website, there are some particular factors which you will need to consider, some being the traffic volume your site receives daily, site migration features, customer support, server and site speed, and above all – price.
In this article, you'll see that we did most of the research for you, compiling a list of the top 10 web hosting providers on the market. All of these have some incredibly attractive qualities, while also carrying some undesirable attributes. Whatever your web hosting needs may be, the ones on our list will definitely offer you what you're looking for. 
Our researchers are industry experts who did not beat around the bush to provide the public with one of the most reliable resources to determine the best hosting providers in the world. Here are a few things to know about how we determine and rank web hosting providers:
a) We do not merely recycle unfounded public information that the marketing departments of web hosting companies have put out on the web. Instead, we go beyond that and run a proper analysis of what the most disgruntled but genuine customers have had to say, both in terms of telephonic interviews, surveys and forum analysis. 
b) As analysts, we measured the KPI's that matter most to any ecommerce or online business – and determined in our final research, how a business would be impacted by the most critical failures of web hosting companies. 
c) We evaluate refund data and related search data on the web, to ascertain the churn rates and consumer sentiment by those who sought to leave a hosting company, estimated proportionately to their market size. There is therefore no "tall tree" syndrome where Godaddy, Siteground and Bluehost received unfair criticism merely because of their market size. 
d) We run a dynamic, ongoing assessment so the rankings will likely change constantly – in accordance to how various web hosting providers respond in the market. 
As can be seen below: the top web hosting companies on this list have earned their rankings. Where there is a reason to promote or demote any hosting provider – we act on it. 
We hope that you will find this to be one of the most reliable resources on the web – and that you will inform us if there is anything that should be taken into consideration. 
Saving a few dollars on web hosting can cost thousands in lost business opportunities when your hosting is slow and unreliable. Our guide and ranking system cuts through biased marketing reviews and gets down to what really distinguishes the best web hosting companies from the rest. We evaluated the optimal balance of features, including reliability, speed, affordability and advanced factors that goes way beyond. You're one step away from finding the right web hosting solution:
Best Web Hosting Providers - Global Rankings
Best hosting companies based on specific features:
#1 WPEngine - Best WordPress hosting for any business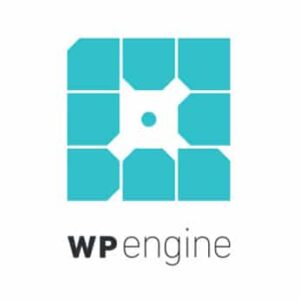 WPEngine is the best choice for any business seeking reliable WordPress hosting for excellent core web vitals.
 There is only one hosting provider to consider if core web vitals and support are important factors: WP Engine. 
Basic features and overview
Established in 2010, this company is – as the name suggests – an exclusively WordPress based hosting platform and is excellent for large businesses that require complex functionality and a larger hosting capacity for more considerable on-site traffic. WPEngine offers an extensive range of add ons, most notably being a CDN or Content Delivery Network to its sites which assists in minimizing network loading delay times for international site visitors and ensuring smooth load times and seamless user experience.
WPEngine also offers threat detection and blocking system for an added layer of protection and provides the option for an SSL certificate which means that computers customers can connect via HTTPS and are safe to share personal information with trusted websites. On top of all of those features, WPEngine also offers clients an Amazon Web Services integration.
The plans offered by WPEngine are generally considered to be fairly expensive by industry-standards, but they include excellent storage, bandwidth, visits per month as well as several of the other service offerings.
The entry-level StartUp plan will provide all of the tools to launch a small business or blog, while the Growth and Scale options are both better suited for larger businesses. Both of these plans offer increased visits, storage, and bandwidth, and a larger number of included sites.
There is a fourth custom plan provided by WPEngine in which "mission-critical sites" can reach out to the company and request a dedicated, high-performance hosting site that might include various add-ons such as geotargeting, providing readily transferable sites as well as daily automatic updates of the site. Additionally, automatic core WordPress updates (which are effectively in house system updates) and automatic updates of personal users' site permission settings are all available in this plan.
WP Engine Pricing
Although WPEngine's services come at a premium, it is clear that when it comes time to select the plan that works best for your business, there are no hidden costs and upon checkout, you can select your choice to add ons, and the website offers a very transparent approach to their cost structure. You will pay for what you have selected and nothing more and this is a commendable feature for a web hosting site.
Its basic Startup plan is – when compared directly to most of the other sites on this list – very expensive and functions in what appears to be almost the same capacity. The StartUp plan that allows 25 000 visits, 10GB of storage, 50GB of bandwidth for $25.00 might come across as expensive – but with WPEngine, you are getting what you pay for.
The Growth Plan supports 100 000 site visits, 20GB of storage, 10 sites included as well as 24/7 phone support, and imported SSL certificates for $95.00 – a price which will increase to $115.00 per month upon renewal of your subscription. This is ideal for businesses with the potential to grow and is comparatively very small compared to the premium structured plan, called the Scale plan.
For $241.67 per month, WPEngine's Scale plan offers you 30 sites, with 400 000 visits per month, 50GB of storage, and 500GB of bandwidth. This will again increase to $290.00 per month after your subscription has expired, and if you are running a business that requires a website geared for high volumes of traffic and activity, then WPEngine offers a fully customizable, large scale site tailored specifically to your business needs. The cost of this kind of site can, naturally, vary greatly and so to get accurate pricing you will need to contact one of their sales specialists and request a quote for your personalized web hosting solution.
As well as a monthly payment plan, WPEngine also offers an Annual Pre-Pay plan for customers where they can purchase any of the plans in advance and receive a discounted price. With the prepaid option, the Startup plan is listed as costing $300 for the first year and $360.00 thereafter, the Growth package $1150.00 per year moving up to $1380.00 and the Scale plan costs starting at $2900.00 and $3480.00.
#2 Hostgator - Best for up-time, flexibility and price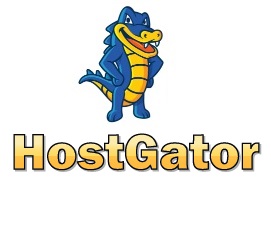 Hostgator is an all all-round winner. Best choice for up-time and flexibility
Basic features and overview
Some of the world's best companies were founded in the most unconventional ways. HostGator was established back in 2002 in a Florida Atlantic University dorm room. Fast forward a decade or so, and today HostGator is one of the world's leading web hosting companies on the market. The company offers reseller, shared, VPS, and dedicated web hosting, catering to the needs of newcomers and expert web operators. 
If you're looking for a web host provider that will ensure your site is up and running 100% of the time, HostGator is your best option. They've managed to rank in a 99.99% uptime, meaning their servers are up and running, with little problems most of the time. They have a good track record too, considering they offer unlimited disk space, and users can choose between their three-tiered plan option.
Their plans are ranked Hatchling, Baby, and Business, depending on your needs, each plan will offer free WordPress Installs, unmetered bandwidth, a free SSL certificate, and a professional email address. As the plans get bigger, you can expect to have some added features, such as unlimited domains or free SEO tools. Another great feature is their well-rounded customer support that's available 24/7 – also, if your up-time falls short, HostGator will offer you a one-month free credit on your account.
HostGator has an offer for both novice and veteran web operators and makes sure that plans cater to the needs of more than one particular customer. In addition to this, new users who are somewhat wary of HostGator can make use of their 45-day money-back guarantee on all plans, this will help new users decide whether they can assist with your web hosting needs.
What HostGator has offered its users is to also choose between Windows or Linux hosting, additionally, users will enjoy regular updates, and free cPanel or Plesk. If you're looking for added comfort while having the ability to save a few extra dollars, committing to HostGator will be the best choice.
Hostgator Pricing
Pricing fluctuates with all hosting companies as they seek to compete and roll out new offers.
HostGator is constantly running promotions on its plans, and users can take advantage of their shared hosting pricing that starts at $2.75 a month. Cloud Hosting and WordPress Hosting will cost between $4.95 and $5.95 per month, with renewals still below $10.00. For a more flexible plan, one can opt to pay around $119.00 per month for a dedicated server, but then this will raise the question as to why? HostGator has a reputation for offering the best uptime, above industry standard – and although larger SSD isn't available across the board, bigger options are available as plans increase.
Their pricing might not be that different from other host providers, as there is a marginal difference compared to other top-ranked web hosting services
#3 Hostinger - Best choice for affordability and speed
Hostinger best  for affordability and speed
Basic features and overview
Driven by community support and an urge to offer millions of customers an equal opportunity to design and publish their website, Hostinger currently has over 29 million active users. Founded back in 2004, the company has established a reputable reputation for their cheap web hosting plans and great customer service.
Never underestimate how affordable web hosting can be with Hostinger. Their most popular, and all-round cheapest plan starts at $0.99 per month. Hostinger has garnered immense support and customers love it, especially their attractive pricing. They're a mix of advanced VPS, shared WordPress, and cloud hosting, while still maintaining the cheapest hosting plans. Unfortunately, Hostinger lacks a bit in being flexible, as it doesn't necessarily offer any dedicated hosting plans.
On the bright side, they have servers located across seven different countries, providing fast and reliable server speed. Having better site speed is something that ranks them pretty high, but Hostinger lacks a bit when offering customers bigger disk space. Comparing how much Bluehost (50GB), iPage (unlimited), and A2 Hosting (unlimited) offers on their basic or standard packages, the mere 10-30GB offered by Hostinger can become a drawback.
This won't be a major issue for part-time bloggers, writers, and those looking to have a simple and straightforward site, with low-resolution images and minimal design elements, you might be able to get away with it. On the other end of the spectrum, users looking to have big sites, with videos, multiple pages, and very interactive sites will have to update their plans regularly.
Hostinger offers additional hosting than normal Windows or Linux and has an option for VPS plans too. Although they still can't offer any dedicated plans for one core-specific use, their hosting services aren't all too bad considering what you get for an exceptionally low price.
Hostinger Pricing
Finally, the pricing – so their basic plan starts from $0.99 per month, and renews at $2.15, this is for a single shared option and includes one website, 100GB bandwidth, a free SSL certificate, and one email. Although this might seem attractive, you're somewhat limited – choosing their more advanced plans, like their Premium Shared Hosting or Business plan will offer you more, and still at a low cost – even after renewal.
Premium plans start at $2.89 per month, and renew at $3.49, and Business plans start at $3.99 per month with renewal at $7.95. These plans include unlimited websites, bandwidth, and email accounts.
Additionally, it also offers WordPress Acceleration, daily backups, and a free domain. It might seem too much in the beginning, but having a better, more flexible option will definitely make your web hosting experience a lot easier.
#4 A2 Hosting - Best choice for reliable and fast cloud hosting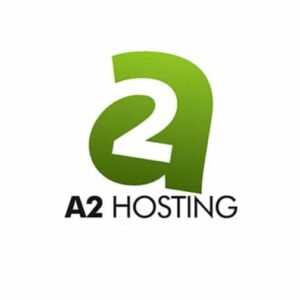 A2 Hosting is the best choice for reliable and fast cloud hosting
Basic features and overview
A unique web hosting service provider that has been independently owned since its founding back in 2001. A2 Hosting has grown to become a world leader in the industry, as they offer some of the fastest server speed to date. As a company that started in a small two-room office in Michigan, A2 Hosting is a trusted web hosting provider, offering reseller, VPS, cloud hosting, and dedicated server solutions for small scale projects and big businesses.
If you're looking for super-fast, unrestricted, reliable shared and cloud hosting, then A2 Hosting will have something for you. Although some have claimed that A2 Hosting is priced higher than other leading providers such as Bluehost and Dreamhost, you can't deny the excellent high-speed cloud hosting they offer.
Their plans have been designed to cater to Linux users, especially for writers, bloggers, news sites, and companies, or businesses that regularly share an immense amount of information. Their competitive features and offerings for Linux servers such as unlimited storage, free SSL security, and unlimited data transfers can benefit those looking to keep their Linux server.
Although the offering might be the same for Windows servers, they can also enjoy the addition of a Plesk Onyx 17.8 control panel. More so, site migrations from WordPress, Drupal, and Joomla to name a few are easier with their one-click install option. Their up-time of 99.99% is pretty strong, compared to the industry standard of 99.97% and 99.98%, and if you're looking to migrate your site, and don't have the needed knowledge or capacity to do so, their team of experts will take over the job.
A2 Hosting offers a selection of great packages and plans, especially if you're looking to have fast and reliable server options, with high-end security and cloud hosting. It's good to know that some of their plans come with an option to manage your migration or site building, or you can opt to pay a little more and have their team do it for you.
Pricing
For those looking to have a straightforward blog or website then consider purchasing their Shared Hosting plan at $2.99 which includes free site migration, a free site builder, turbo servers and is optimized for WordPress, Drupal, and Joomla. A more powerful option than the Shared Hosting plan is VPS Hosting for $5.00 a month, and includes everything offered in their basic plan, but with added security and developer options.
A2 Hosting does offer an 'unlimited plan' option, but many customers who opted to purchase this plan soon realized that it might not be 'all unlimited' as they might have anticipated. Their option for managed servers is pricier starting at $119.99 per month and goes up to $169.99 per month. This might seem a bit steep for someone who's looking to get their small business online.
There are four different levels one can choose from, with the most popular being the Discount SSD Server, costing $129.90 during promotional offerings. This will include their amazingly fast server speed, and all other basic features found in regular plans. This plan is very popular among users who want to take their business online and want to offer their clients a convenient online shopping experience.
#5 InMotion - Best ranked for VPS hosting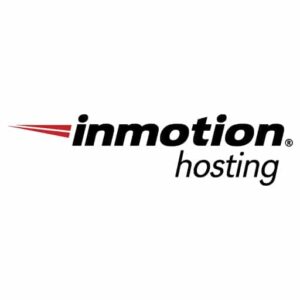 InMotion is ranked the best for VPS hosting
Basic features and overview
Based in more than 175 countries across the world, InMotion is a big company, yet, small enough to care. They are known for creating and offering human-centric technology and software, offering customers some of the best customer support services. They have managed to grow their offering since its founding and now offer not only web hosting but also UltraStack and cloud computing solutions. 
InMotion has been ranked as one of the best host providers for VPS hosting. Whether you're looking to manage your own VPS or perhaps receive guided set-up and assistance, the options InMotion offer has allowed them to take the lead. InMotion is truly dedicated to providing customers with the best experience and tech support when needed, that's why they offer a 90-day trial period for shared hosting, ensuring that you have enough time to test out their team, and becoming fully equipped before managing your site.
On top of that, the company offers tiered structured plans, each with basic features such as free SSD's, server security, and access to their super-fast VPS servers. Something that makes InMotion more reputable is that they offer unlimited disk space, no matter what plan type you're on. This is something that's rarely seen with other host providers, in most instances some may only offer unlimited bandwidth, but for those seeking to publish larger, more complex websites or blogs, their plans are designed to cater to your desired needs.
InMotion has made it relatively easy for any person, whether a newcomer or pro to contact their customer support via phone, email, or live chat. As one starts to grow your website, and accompany it with additional upgrades, you will receive faster and more reliable servers, with extra databases, additional websites, and subdomains.
A very inconvenient drawback of using InMotion is that they do not offer any Windows servers. Yes, the conventional Linux hosting option is available, but for those who are using Windows might find it difficult to move over to something new. On a different end, it might seem strange that for the lower price you pay, users will be able to receive a free SSL certificate with their plans. In some instances, web developers and web operators have noticed that Google prefers sites secured with HTTPS, compared to the regular HTTP.
InMotion Pricing
Depending on what you're looking to pay, and what your hosting needs may be, InMotion is priced somewhat higher than Bluehost, HostGator, GoDaddy, A2 Hosting, and DreamHost. Plans work on a three shared hosting option and include the Lite, Power, and Pro option. Starting from $4.99 per month to $7.99 per month, the Launch and Power plans include managed or unmanaged cPanel options, 99.99% up-time, and improved security. The Pro plan starts at $12.99 and is a more suitable option for bigger websites, photographers, videographers, or even bigger businesses looking to take their offerings online.
Dedicated hosting is something to look at if you want to enjoy their 20X faster server speed, automated security updates, and of course server management. Prices start from $105.00 per month and can stretch to $500.00 per month, but if the price scares you off, then you might find better luck using HostGator. Dedicated hosting can be more attractive to those looking to give over full control, but it might pull a lot of money from your pocket.
InMotion might offer a mix of different features and benefits but consider that you will be paying for the best VPS and server speed offered in the industry, they are worth considering.
#6 Bluehost - Best choice for starting out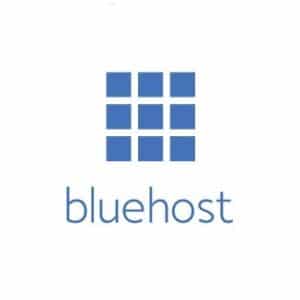 Bluehost is the best choice for starting out
Basic features and overview
UPDATE: In 2022 a lot of Bluehost servers became overcrowded and slow. When users complained to Bluehost, the company refused to provide a refund and blamed technical factors on the users' website. Consequently, we believe they are slightly better than Godaddy, but no longer worthy of a top 5 position. It is slightly more secure than Godaddy. 
Today, Bluehost has become one of the most recognizable web hosting companies in the world. Located in Orem, Utah, Bluehost was founded in 2003 and currently has over 2 million active customers. Since its establishment, the company has grown to more than 750 employees, and they have built Bluehost a strong track record for offering affordable web hosting plans and exceptional customer service.
Depending on your level of expertise, Bluehost will cater for both a beginner and someone who's been working on websites for years. Bluehost approached the industry from a different perspective, offering simple plans, with basic features, but including some additional benefits for those looking to pay just a little more. All their plans, Basic, Plus, and Prime will come standard with 100GB disk space, and 99.98% uptime. Their plans have different features such as SEO tools, one-click install for WordPress sites, and super-responsive customer support teams.
What Bluehost has also done is to offer both the basics, and the complex stuff one will need to start, but in a simpler more streamlined approach. Depending on your needs, or that of your business, they designed their plans in such a way that they can cater and support your site no matter which direction it might be growing.
As one of the top three recommended web hosting providers by WordPress, easy site migration, and one-click installation for small sites on a standard shared hosting plan, Bluehost manages to capture it all under one roof. If you're looking to upgrade or have more access and control over your VPS, you can simply upgrade your plan, or if you'd like, purchase a whole new plan.
Bluehost Pricing
Pricing on Bluehost is very straightforward and compared to HostGator or Hostinger, it's quite competitive as well. New customers will see that signing up with Bluehost is a long-term commitment, as plans are normally for 36 months, with the shortest being 12 months. For a shared hosting plan, it starts at $2.95 per month with a renewal of $7.99 per month. Shared hosting is the best option if you're only starting to build your website and would require assistance along the way.
For shared hosting, there are 4 different options, each boasting basic features such as unlimited bandwidth, free SSL certificate, increased performance, and subdomains. As you upgrade your plan, more features will become available and you will also have more flexibility.
VPS hosting and dedicated hosting plans are more pricey, costing $18.99 and $79.99 respectfully, these plans are equipped with more features, and some have exclaimed that it's better to purchase one of these plans if you're looking to expand your website and online traffic dramatically in a shortened time frame. Bluehost has managed to bring together different features and elements, and combine it with competitive pricing, easy to use installation and set-up, but also offer world-class customer service to any of their users.
Users who don't know any better and who fall for digital marketing tricks, often switch from Godaddy to BlueHost, or from Godaddy to Siteground – only to find out that their needs are still not being met. So if you are currently thinking of BlueHost, remember that it can easily cause harm in terms of your most significant ranking factor in 2021, which is core web vitals. For this reason it may not be such a great choice. 
#7 iPage - Most cost-effective choice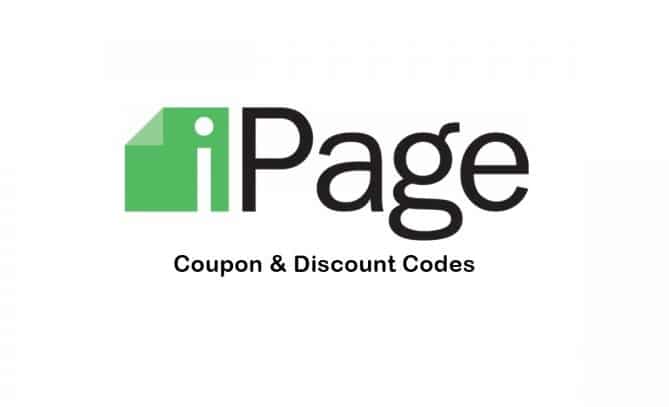 iPage is the most cost-effective choice
Basic features and overview
iPage is owned by the EIG company which owns both Bluehost and HostGator. EIG has extensive hosting capacity in its own right and owns several web hosting and related businesses. This is what allows iPage to offer such a low price for its services. iPage offers a 'one size fits all' package which includes 24/7 customer service available via live chat and telephone, unlimited disk space, a free domain name as well as having the option to choose as many domain names as you would like – which is very uncommon – a free website builder and a vDeck control panel.
You are also offered full control of the hardware iPage has to offer, and although it is certainly one of the cheapest web hosting service providers, there are some downsides too. The reliability, or uptime, of the site is slightly lower than that of its competitors and the limited processing capacity of its page can lead to a very lackluster performance in the page loading times and responsiveness.
iPage also has a smaller traffic capacity than most sites, so if your site were to have a large influx of visitors – you would need to reach out to the team and request their assistance as your site would simply not be able to handle it.
The company is, however, willing to assist you if you should be in a situation where you expect a once off-peak in visitors and they will be able to work alongside you to arrange a potential temporary solution.
Pricing
As mentioned earlier, iPage offers a single all-rounded web hosting service, but as a result of this, the pricing structure for their packages can get a little tricky. The general payment rates do increase after the first term of service – which is standard for many web hosting sites – but for iPage, the actual payment structure is tiered according to how long you are signing up for. The one-year plan starts at $2.99 per month which will go up to $9.99 after renewal. A two-year plan starts at $2.50 per month and after two years $8.99 per month. The three-year plan starts at $1.99 and goes to $7.99 after renewal.
The pricing is structured in this way to encourage customers to sign up for long-term plans as it works out cheaper in the long run. This pricing set, however, is still exceptionally competitive and the value for money offered by iPage is pretty exceptional. They also offer a bonus 30-day money-back guarantee which means that if you encounter any major issues within your first 30 days of signing up with them, you can cancel your agreement and they will refund your full web hosting fees.
#8 GoDaddy - Best choice if you want all relevant features included on one website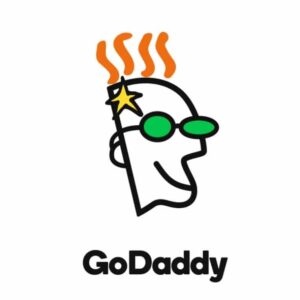 GoDaddy was a best choice if you want all relevant features included on one website
Basic features and overview
Buy cheap and then learn later that security features and backups cost extra, after which your hosting fees have doubled, or that your Godaddy server is "outdated". That is what you have to be ready for with Godaddy. We recently downgraded Godaddy since it is way more prone to malware – and uses this as an opportunity to upsell a "Malware removal service". 
Although GoDaddy rose to popularity after it broadcast some very memorable, oftentimes controversial marketing campaigns, their web hosting has a history of poor customer service and previous customers have shared some negative thoughts after using GoDaddy. With that being said, their product offering is quite impressive, and they are one of the few hosting sites that offer domains, hosting, and website building tools all in one place.
They are also a great site to register a domain name through as they have the world's largest domain registrar and some of their packages will offer you a free domain name for a year if you choose to host your website with them. The site also offers unmetered bandwidth and, unusually, unlimited storage which is something that you don't often find on a hosting site.
GoDaddy also offers a free Office 365 email with shared hosting and although their online customer support live chat is only available during business hours, their customer support call line is available 24/7.
Godaddy Pricing
GoDaddy is one of the few sites that don't offer a refund guarantee of any kind, and so the fact that GoDaddy is one of the more expensive host sites on our list makes it a slightly less attractive option for people who are hoping to just test out a site before fully committing to a host.
Both the Starter plan and the Economy plan offer single website hosting, with the Starter package offering you 30GB storage capacity and 256MB RAM, while the Economy option offers 100GB storage, standard performance RAM, and 10 databases. The Economy plan also includes a free professional email address (which can normally cost up to $60.00 annually) and a free domain for $3.99 per month. This will, however, increase to $6.64 after your annual subscription has expired. GoDaddy's Deluxe plan offers unlimited websites as well as a free professional email, free domain, and 25 databases, for $4.99, which will similarly increase to $8.47 after a year.
Their Ultimate plan, which is their top-tier offer is designed to handle heavy traffic and is tailored specifically to suit WordPress. The plan comes with unlimited databases, free premium DNS (Domain Name System) to improve overall security, performance, and site availability, and a one-year SSL certificate that is required if you are planning to request any kind of personal information from your site visitors. An SSL adds another layer of security to your data encryption and allows customers to view your page in HTTPS. The Ultimate plan is currently offered at $7.99, but as with all of the other plan prices mentioned above, it will increase by roughly 45% upon renewal of your yearly subscription.
All of these plans have great offerings, but it is important to note that all of the GoDaddy plans should always be thoroughly read – as there might be some overlooked and hidden information within the service offering.
Generally speaking, GoDaddy has got a great product offering but poorly rated customer service and is a more expensive site host. If you're looking for good speed and storage, a relatively inexpensive service offering, and don't mind being kept on hold, or hacked endlessly – then GoDaddy is for you.
#9 HostPapa - Best for small businesses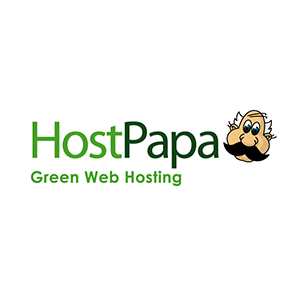 HostPapa is the best for small businesses
Basic features and overview
HostPapa is a family-owned company that started in 2006 and doesn't have the same kind of extensive hosting infrastructure like many of the other web hosting sites we've included on this list. Unfortunately, this means that they are one of the last independent web service providers that are not owned by large scale businesses. HostPapa has both positives and negatives to its service offering. They offer great customer support to their clients and have a unique service offering where their starter plan includes two websites.
HostPapa also offers free domain name registration, and unlimited bandwidth across all of its packages and provides customers with a 30-day money-back guarantee as well as 24/7 customer support. However, unlike WPEngine, where there are no hidden costs involved with registration, HostPapa is unfortunately littered with them. This does not necessarily make them a bad web hosting company, or a good one, but you do need to take extra care when selecting your chosen plan. HostPapa also doesn't offer free backups for your website.
You can back up your data, but it will be for a fee and you will need to pay that additional amount along with your monthly fee. This site also has unusually high renewal fees that often fluctuate, so you'll need to take a little extra time to double check these.
Host Papa Pricing
The entry-level starter package that HostPapa offers allows for two websites that also provide free domain registration, 100MB of disk space, and unlimited bandwidth for $2.95 per month. This makes it the perfect service offering for a blog or a small business website.
The Business and Business Pro packages cost $3.95 and $12.95 respectively and both offer unlimited domain registration and all the essential and advanced features of the website. The Business plan offers customers unlimited professional email addresses, unlimited add-on domains, as well as unlimited MYSQL databases and resources.
The high renewal fees mentioned before are another thing to look out for as well as other hidden fees such as "website essentials" –  two $20.00 charges that appear on the payment page once you have selected your site. Generally speaking, although they are not exactly upfront with their fee structures, the services that HostPapa offers are good and their customer service is available around the clock.
#10 SiteGround - Best choice for free site migration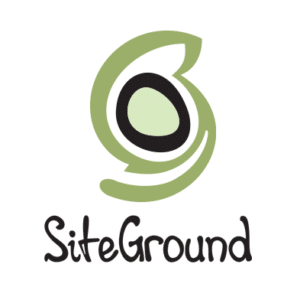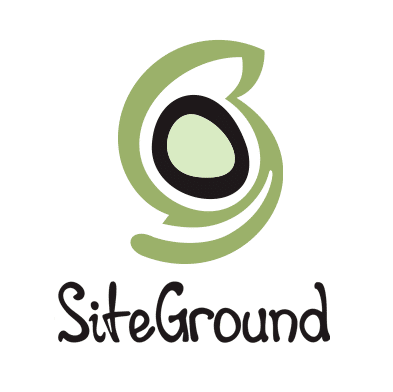 SiteGround is the best choice for free site migration, with reasonable customer service
Basic features and overview
SiteGround provides a fair solution for companies that require a web host that can meet its needs and limited budget from inception and grow alongside the business while providing a simple and easily accessible interface for clients. It's really easy to build and set up your site on SiteGround as it has excellent customer support service and is overall considered to be one of the top web hosting companies.
All SiteGround plans come with standard features including unmetered traffic monitoring, daily backups, free CDN, a free email address, managed WordPress, unlimited databases, and a 30-day guarantee on all hosting fees. This means that if you're unhappy with your plan, SiteGround won't hesitate to refund you on your purchase. The site doesn't offer VPS or dedicated hosting, but it offers a free SSL certificate and has an uptime of 99.9% – which means it is an exceptionally reliable hosting site that is easy to use and can facilitate a smooth data transfer from other sites.
It is one of the three web hosting sites that comes recommended to users by WordPress and it can provide an excellent foundation upon which you are able to build your small business.
Siteground Pricing
The pricing displayed on SiteGround's website for their three hosting plans is only valid for the first year of your subscription and thereafter the pricing will increase to the "original" price. Your subscription then – regardless of which one you have chosen – will almost double after the first year of using the service. Nonetheless, the packages are still relatively well priced considering the good customer service and product offering provided by SiteGround.
Their entry-level StartUp plan begins at $6.99, which will eventually increase to $14.99 per month upon annual renewal, and offers hosting for one website with 10 000 visits monthly and 10GB web space. This is excellent for small scale businesses with the potential to grow but who don't yet need to add collaborators to their site management.
The next two plans both support an unlimited number of websites and have an initial price offering of $9.99 and $14.99 per month respectively. The GrowBig plan offers 20GB of web space and 25 000 visits monthly as well as on-demand backup copies of your website, speed-boosting caching where your website will load faster from the memory of the server, staging, and the ability to add various collaborators such as designers and web managers to the site.
The premium plan, or GoGeek plan, provides the same benefits of the GrowBig plan but offers additional services such as an enhanced staging tool that provides Git integration, and the ability to give your clients white label access to view tools offered by your site. This white label access generally just gives your client a tailored view of their web data without having access to any other sites you might manage on the same plan and can provide an extremely valuable point of data reference for your client.  
Best Web Hosting Provider by Type
Best Web Hosting Provider by CMS features
Best Web Hosting Provider for specific products, services, and industries
Depending on the products and services a website wants to provide, promote, or sell, there are different web hosting industry-specific providers, targeted for certain types of businesses and even certain professions.
Starting a new company is always difficult, with not much spare cash and a budding customer-based, using shared hosting is always best for startups. At a lower cost, shared hosting still can manage increased site-traffic as startups grow. For startups, A2 Hosting, HostGator, and InMotion are some of the best providers of shared hosting, all are reasonably affordable.
Yet once a business is established, with a more dedicated customer base, it will need an exceptional shared hosting plan or a VPS plan to handle the increased traffic and business through its website. Bluehost and InMotion are the best providers for shared and VPS hosting, but Hostinger is the best provider if small businesses are looking for discounted prices and good promotional deals.
Unlike startups and small businesses, for online stores and e-commerce websites, a solid web hosting plan is non-negotiable. Online stores rely solely on their website as a means of generating revenue, which means they need a web hosting plan that can manage a dramatic increase for on site-traffic in the event of sales or popular online events such as Black Friday, Cyber Monday, and the likes. Having a solid web hosting provider is therefore crucial for online stores and e-commerce websites. Hosting providers like SiteGround and A2 Hosting are the best overall providers for online stores, but for those starting out DreamHost is the better option for beginners and InMotion, if you're looking to upscale your e-commerce website sometime in the future.
Well-established businesses that need to manage websites with exceptionally high on-site traffic will have no choice but to opt for web hosting providers who offer good dedicated hosting plans. WPEngine, InMotion, and HostGator are the best providers for enterprise businesses with a recognized customer base and site traffic.
For beginners and those looking to set up personal websites, either for a blog, a portfolio, or a resume, shared hosting from a reliable provider is all that's necessary as personal websites don't generally generate huge amounts of traffic. It will also be better to look for a provider that has great customer support and providers that offer easy how-to guides and website builders for those looking to get started. The best providers here are GoDaddy, HostGator, and InMotion.
Those exploring the creative side of life, photographers, artists, bloggers, and authors, it's important to have a web hosting provider that caters to their professional and creative needs. Photographers mainly want to consider site uptime, storage space, and prices, and depending on whether they simply want to showcase their photographs or sell them, photographers can make do with a reliable shared hosting plan or even WordPress hosting. Bluehost is the best all-round provider for photographers, SiteGround for reliability, and GoDaddy has the best variety of extra features for photographers.
For artists, a provider that has inexpensive deals, a host of extra features, ample storage, and a reliable customer support base is the way to go. InMotion and iPage are some of the best web hosting providers artists can use.
Bloggers and authors, who mostly use WordPress to set up their website given their extensive blogging options. Looking for providers that offer one-click installation of WordPress, and provide great customer support and uptime is the best bloggers can do. Providers such as HostGator are one the best for bloggers and authors, InMotion provides the best value for money, and GoDaddy has the best extra features.
Forum sites generally do well with VPS hosting. Because on-site traffic can be very turbulent on forum sites, events and breaking news can cause an unexpected hike in on-site traffic. Having a provider that is prepared for such spikes in traffic is crucial. VPS hosting fits the criteria, it is also a good way of keeping costs to a minimum yet still allows you control to manage the site. The best providers for forum sites are SiteGround, A2 Hosting, and HostGator.
Any type of hosting related to finance, this includes online stores, websites for banking, and other financial institutions need to be as secure as possible, which is why dedicated hosting is a logical option to take. The best providers for finance-related websites, which also offer great deals for dedicated hosting, are HostGator, Bluehost, and InMotion. 
Lastly, we have nonprofits. The main goal for nonprofits and charities is keeping costs to an absolute minimum. The price of web hosting deals, therefore, matter most, but so does up-site uptime and good customer support, and if it's an established nonprofit, a provider that offers good storage doesn't hurt. iPage is the best cheapest hosting provider for nonprofits, InMotion is the best overall provider, and HostPapa is the best green hosting provider for nonprofits and charities.
The Verdict: Who is the Best Web Hosting Company?
Choosing which web hosting company is best for you ultimately boils down to what you want from your hosting provider, and what features you are looking for in a web hosting plan. The list of providers mentioned above are all top providers in the industry, with InMotion being the best for shared and VPS hosting, A2 Hosting best for cloud hosting, Hostinger for the best-discounted prices, the list goes on.
Deciding on a provider is done in one of two ways: either pick a provider that is best suited to your particular hosting needs, such as providers that specialize in hosting for e-commerce, photography, blogging, and forum sites, to mention a few; or find the best overall web hosting provider that gives you great value for money. We have already discussed the best web hosting providers by type, by CMS features, and by industries, products, and services. For the verdict, we will therefore look at the best overall web hosting provider: HostGator.
HostGator and Bluehost are said to be the best overall web hosting providers to date, both offering very competitive pricing points for different types of hosting and the set hosting packages. HostGator has three set web packages customers can choose from: Hatchling, Baby, and Business, with pricing points, starting at $2.75 per month, and $6.95 at renewals for shared hosting. Yet all their plans come with unlimited storage spaces, 99.99% site uptime, and 24-hour support. HostGator takes their commitments to their customers seriously and aims to provide the best hosting services, which is why, when they do not provide 99.99% site uptime, users get one month credit added to their account.
Bluehost's value for money is slightly better than HostGator, they offer deals and packages at budget-level prices, have dependable server uptime, and host a range of features at their three package points: Basic, Plus, and Prime, all of which come with 100GB storage space and 99.98% site uptime. Their customer support is also one of the best, with 24-hour phone and live chat, and email support. Their pricing starts at $2.95 per month and upon renewal, $7.99 per month for shared hosting, which is slightly more expensive than HostGator's starting pricings.
Why would Bluehost then have a greater value for money if its packages and deals are slightly more expensive than HostGator? Well, the answer lies in Bluehost's long-term deals. With Bluehost, customers can only sign up for long-term deals, the shortest package lasting a period of 12-months, and the cheapest rates only applicable for deals signed for 36-months or longer. Having to commit to one web hosting provider may not be what many people want to do, especially if they're only just starting web hosting. HostGator, may in such case be a better option. With HostGator, it's easier for customers to sign up for a particular monthly package, and if they are satisfied they can just as easily renew their contract for a longer period.
So if you're just looking for a reliable web hosting provider that will give you great value for your money,  excellent site-uptime, and great customer support regardless of the hosting plan you choose, we suggest that HostGator will be the best option. If finding the best value for your money is your main priority, and you're willing to commit to long-term packages, then Bluehost is a very good second contender as one of the best overall web hosting providers on the market today.
How Much Do Web Hosting Cost?
The cost of Web Hosting varies significantly depending on what individuals require from web hosting companies. While the average cost of web hosting plans ranges between $10.00 per month to $20.00 per month as is the case with DreamHost and HostGator, certain web-hosting providers, such as Hostinger, can charge as little as a few dollars per month because of their long-term promotional deals. At Hostinger, you can pay $0.99 per month for four years, if you pay upfront. These types of deals and promotions can significantly bring down the overall cost you may need to pay your web hosting provider.
Small to medium size and even larger businesses might however require a more comprehensive plan from a web hosting provider, one that will provide sufficient site uptime, improved site speed, and provide immediate and efficient customer support.
Web hosting providers that have hosting deals that include it all can charge anywhere from $35.00 per month for entry-level plans, but average out at $100.00 per month to $600.00 per month depending on the scale and growth of a business and its site traffic. Opting to pay a higher price for better quality and feature-rich web hosting may be worth the extra dollars, as using a cheaper web hosting provider may inevitably cost you extended periods of site downtime, poor or insufficient customer service, and completing tasks may turn out to be a horrendous experience.
Therefore: it is best to avoid choosing a web hosting company solely based on price because there comes a time where reducing web hosting costs will seriously impact your hosting capabilities and control over your website.
As web hosting costs are monthly and recurring fees, it is natural to want to reduce the overall price because every little dollar spent adds up in the end, but compromising on the quality of web hosting services may be detrimental in the long run. Deciding the degree of service and customer support that you or your business requires is a good way to find the middle ground between price and quality and settle on a price range.
Getting a feel for the quality of customer service a web hosting company can provide, rather than simply looking at the price, is a much better, and truer representation of the services, features, and customer support a particular web hosting company can provide, for that particular cost. Nothing beats a free trial customer support test if you want to find out how good a web hosting provider is.  
Look out for money-back guaranteed deals, promotional deals, and free trials
Most web hosting providers offer some kind of money-back guarantee for their shared hosting plans. Looking at web hosting providers who offer money-back guaranteed deals is a good way to scope if a particular web hosting company satisfies all your needs. But why is this even necessary? Well, your first month after migration may be perfect, but let's say a WordPress website get's hacked: that is when you really learn the value of a good hosting provider. In the case of Godaddy, they will charge anywhere between $300 and $900 if you have a range of sites, without a guarantee that all the damage is undone. 
These money-back guaranteed deals, should a client be dissatisfied with a web hosting service, can range from one month to more, such as HostGator's 45-day money-back guarantee, to even longer periods such as a 97-day money-back guarantee that is offered by DreamHost.
Most web hosting providers have time-related promotional deals on offer, however, it's important to watch out for promotional deals as sometimes there's a catch – sometimes a hosting plan will last longer than the promotional period on offer, and the cheaper cost you paid for a promotional deal will suddenly double or triple once the promotional period ends, or when a deal or plan is renewed. In the long run, this will impact on the cost you will eventually pay for web hosting services.
While there are free website builders, which will allow you to create your website all for free, if you envision foreseeable growth for your website, as a rule of thumb it's best to avoid free web hosting providers. A free web hosting provider is only good for one-page websites or websites with exceptionally low traffic. If this is the case, it is better to use free website builders, rather than free web hosting providers. This will allow you to set up your website and link it to a custom domain, like Google Sites, for free.
Migrating to a different web hosting provider
Choosing the wrong web hosting provider is not a train smash. But fix it quickly.  Migrating to a different web hosting provider is necessary when you feel dissatisfied with your current provider, or if you feel your website's needs have surpassed what your current provider offers. Migrating to a new provider can be done in one of two ways, either you do it yourself, or you pay a new web hosting provider to do it for you.
While doing it yourself comes with no costs at all, it is much easier, faster and involves less work on your part, than to use a new web hosting provider to do it for you. Migrating to a different web hosting provider is an eventual possibility that needs consideration if you foresee that your website will experience significant growth, which is why we must discuss the cost of migrating to a different web hosting provider and how you can do it for free. 
Some providers, like Bluehost, offer free migration services from other popular web-hosting providers, like WordPress. Migration services such as these are very simple, once you have signed up for a hosting plan at Bluehost, and if your website meets Bluehost's qualification criteria, a group of in-house experts will transfer your WordPress website for free.
However, if your website does not meet Bluehost's qualification criteria in terms of website and data size, current plugins, etc., you will be required to pay a site migration fee of $14.99. Regardless, this is a very good deal because it includes migrating up to five websites and 20 email accounts, and more premium and customized website experience.
Other providers, such as HostGator, provide a limited amount of free website transfers from web hosting companies, provided that the transfers occur within 30 days of signing up, after which you must request a quote. With A2 Hosting, every plan has a migration feature that involves a one-click transfer process from popular CMS tools such as WordPress and Drupal.
Some web hosting providers can also charge a hefty fee for individual website transfers, but simultaneously also offer migration services for free as part of their higher-tier deals. DreamHost, for example, charges $99.00 per website transfer, but their higher-tier plan, DreamPress comes with unlimited free migrations.
Web hosting providers generally differ in what they include as part of their migration services, which is why it is important to check beforehand what their migration services consist of and how much it will cost. Most web hosting companies do not include changing a domain name or URL in the transfer, other providers will only transfer one website, and some providers, such as Bluehost, can be rather generous in what they include in their migration packages.
It's always best to check the scope of the migration feature of the web hosting providers you are considering, especially if they offer a kind of free migration service, and if you are paying for it, find a provider that will give you value for your money. Yet, if you're switching hosts and handling the migration process yourself, it may be best to find a web hosting provider with an easy-to-navigate migration feature. This will narrow your search to find which web hosting provider is best for you.  
Scanning the horizon for other promising hosting companies:
It seems that iBrave is fast becoming a viable option for both affiliates and anyone seeking reliable CDN and WordPress hosting with less limitations. We believe the following hosting companies should be considered for future top lists provided that they can keep making improvements:
VPS.net
ServInt
BitNami
OpenShift
Joyent
SoftLayer
Joink
MyDomain
ResellerClub
Geek Storage
Pair.com
Gandi.net
MediaTemple
Mochahost
OVH
Please contact us for any update suggestions