Press Release Writing and Distribution - Bulk Deal
Order 5 X Written press releases for just $99 each. Rapid delivery, targeting multiple countries. 
Our team of copywriters produce 3500+ press releases each year for S&P500 companies.
Experience complete peace of mind while we take care of your online press release.
With one of the widest distribution footprints on the planet, you can reach 5 Million people within minutes
BULK Press release service: Features
Many of our news releases are often seen on Fox, CBS, MSNBC, Yahoo News, Marketwatch, AOL and NBC. When spotted by subscribers on the world media directory, at times our clients get mentioned on CNBC, CNN and FOX40.
Fast delivery, first-class collaboration:
Our team can deliver 5 X releases within 3 to 5 days. Simplified process:
Client testimonials - 98% of our clients return:

CW
CEO at Chillweb design group
Adriaan and team are outstanding professionals. Delivered exactly as promised and well worth every dollar. Highly recommended!

Bobby
CEO, TRUiC
We worked with Adriaan on several projects now, - Great results, no complaints - Easy to work with, and professional service - Delivers on time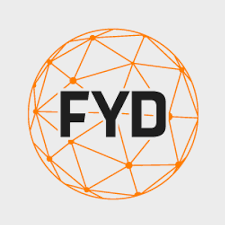 Fydcoin
FydCoin Crypto group
There are levels to writing: The journalist went above and beyond to write a great article. Highly recommend and will order again! Thank you! D. Pollock
Board member, Outsourcing group
We were picked up by at least 50+ news channels and were very happy with these results. Highly recommended. Quick and communicative. T.C.
Film producer, Los Angeles
Love Adriaan!!! We've done several projects together and he's simply the best. Very hard-working, quick, wonderful person to work with and know! 10 out of 10 stars! ManieS
Owner, health and wellness brand
Sitetrail went over and beyond expectations time and time again. They think quickly and smartly on their feet and use their initiative really well, which I appreciate. Thank you very much! TC
Owner at TrossCreative
Hired to write a linked news article. Top-notch writing, needed absolutely no edits. Delivered super fast, and as promised. Very nice attention to details and understood the goal better than most, top professionals. Highly recommended.
ORDER THIS DISCOUNTED BULK PR DEAL TODAY
150 Film stars, 45 Film producers, 250 law firms, 120 SEO agencies and 25 hotel groups can't be wrong. Try our service today and see for yourself.
 Discounted agency deal: 5 X Expertly written releases. 700 Words each: