Editorial Media Buying For PR Agencies
We help PR agencies to obtain better rates, higher approvals and more favorable terms with editorial news for their clients. 
Average saving for agencies
Average saving for agencies
45%
Increase in approval rates
Why PR Agencies use Sitetrail for Editorial Media Buying:
The problem PR companies face: Have your PR agency been turned down by big media companies or did you simply not receive a response? Or did they email you a standard offering that makes no sense given the particular need of your clients to be in editorial media, not in "sponsored" content?
In many ways the door may seem closed. Media owners want to retain high value inventory and generally like to protect their brands through a more exclusive. They often do not like to increase their risk by onboarding PR agents whose promises to clients don't align well with their brands. 
The solution: By opting to use the white-label solution from Sitetrail, you get to use our media contacts to ensure better acceptance rates, lower pricing and better terms for your customer content around the web. 
Benefits of Native Media Buying via Sitetrail:
How It Works:
In most cases we will start with a few test engagements and scale up our collaboration when both parties are fully satisfied. Your customers will not know that Sitetrail is acting as a media broker as this aspect is confidential. 
Step 1: Tell us which case/s you are working on. We will propose a certain media sites where legitimate editorial news can be shared under real journalist profiles. If a price is agreed, we will help you get it done swiftly.
Step 2: After working with us a few times and becoming a trusted partner and not just a "shopper" trying to get access to our media lists, we will trust you with more premium and rare media opportunities.
Typical opportunities:
We work with both large and small media owners. Some of the biggest media brands in the world publish our content alongside their editorial content. In many cases DO-Follow links and Google News indexing are allowed. 
Work with us:
Client testimonials - 98% of our clients return:

CW
CEO at Chillweb design group
Adriaan and team are outstanding professionals. Delivered exactly as promised and well worth every dollar. Highly recommended!

Bobby
CEO, TRUiC
We worked with Adriaan on several projects now, - Great results, no complaints - Easy to work with, and professional service - Delivers on time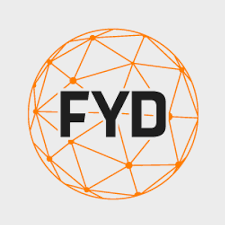 Fydcoin
FydCoin Crypto group
There are levels to writing: The journalist went above and beyond to write a great article. Highly recommend and will order again! Thank you! D. Pollock
Board member, Outsourcing group
We were picked up by at least 50+ news channels and were very happy with these results. Highly recommended. Quick and communicative. T.C.
Film producer, Los Angeles
Love Adriaan!!! We've done several projects together and he's simply the best. Very hard-working, quick, wonderful person to work with and know! 10 out of 10 stars! ManieS
Owner, health and wellness brand
Sitetrail went over and beyond expectations time and time again. They think quickly and smartly on their feet and use their initiative really well, which I appreciate. Thank you very much! TC
Owner at TrossCreative
Hired to write a linked news article. Top-notch writing, needed absolutely no edits. Delivered super fast, and as promised. Very nice attention to details and understood the goal better than most, top professionals. Highly recommended.
150 Film stars, 45 Film producers, 250 law firms, 120 SEO agencies and 25 hotel groups can't be wrong. Try our service today and see for yourself.
Editorial Media Buying Request