Annual Digital Marketing Plan
Securing unrivaled strategic benefit when you need it most
Smart business owners incur significant savings with an annual digital marketing plan.
Doing this without compromising quality is like adding money to your bank account.
Why an annually pre-paid plan is an obvious choice:
Any combination of our services can be incorporated into a much more beneficial annual plan, with additional bonus items to drive above-average results.
Included is unrivaled direct  channel access to Google News and other important news outlets. 
"Our top performing clients know that locking in the most valuable human resources at preferential rates set them apart from competitors. Agency exclusivity brings added peace of mind that the competition cannot emulate their results" 
(Adriaan Brits, CEO, Sitetrail)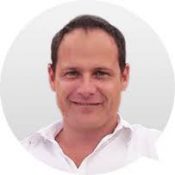 A strategic marketing expert assesses your business needs through a combination of competitor research and an analysis of your current market position, goals and resources.
Once we agree on the best annual marketing plan for execution, a core team is then assembled to focus intensely on your business case.
This include top writers who study your business and it's audience, while copywriters find out how to outsmart your competition. Our web and PR team will then collaborate to get you into important news channels and to drive targeted traffic to your business.
We review analytics results frequently, report on it and revise the strategy regularly as needed in consultation with our clients.
Experts involved behind the scenes:
Copywriters
Technical writers
Analytics experts
Web designers
User-experience designers
Strategic planners
Media buyers
Influencer outreach executives