The Advanced B2B affiliate marketing course exclusively for Sitetrail Affiliates
"..In every industry there are leaders who mastered their craft
Not many will share their knowledge and it is often a best-kept secret only shared with those who are considered worthy prospects…"
Most people will give anything to have a "work-from-home" or "anywhere in the world" opportunity in B2B marketing with very substantial income. This is not a matter of luck, but a matter of planning and execution.
One of the reasons Sitetrail.com is a successful leader in digital service delivery is due the strength and combined knowledge of it's affiliate network that consist of individuals working in different parts of the world including Europe, US, Africa and Asia.
If you're accepted onto the course, you will receive mentorship from someone with a proven track record. We cover everything that is needed to know to be successful in this game – step by step. There is no need to spend a year, or months, working for a boss so you can learn the industry: This course will share years of insider knowledge and enable you to start your affiliate business immediately.
There are 4 reasons why the advanced course might be suitable for you: Firstly, affiliates who are serious about applying their knowledge will receive a full refund for the course once they made their first sale over $500. Secondly, we will set you up with a journalist profile on several top industry sites (this is worth thousands!). Thirdly, you will receive advertising credit worth $500 that can be used with your first clients. Finally, you will also receive endorsement on your Linkedin profile upon successful completion of the course – which is will have a lasting impact on your personal brand and credibility.
What you will learn:
Proven sales and business development methods you can apply from anywhere in the world
Functioning within the global economy and breaking away from local limitations
How to grow your network rapidly through a combination of automation and manual tactics
How to create a digital asset that will become more valuable than physical property such as a house or apartment
Leveraging search & display advertising to achieve your objectives
Advanced Linkedin marketing
Step by step instruction that is modelled from our most successful affiliates in various industries
Included in the course is the following:
Recorded video lessons
Email or messanger support
Written course feedback and profile endorsement on successful completion
Free advertiser credits of $500 and a journalist profile set up in your name
About your instructor: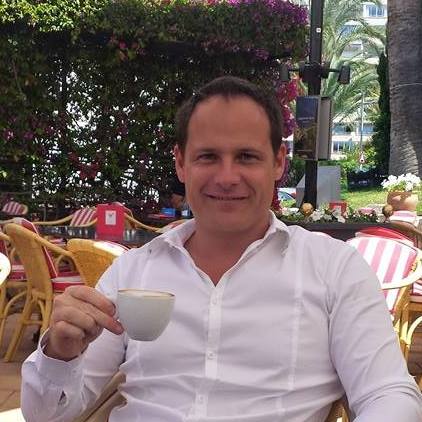 Adriaan Brits is an instructor with Linkedin learning where more than 180 000 people enrolled on his courses. He developed advanced training modules for digital marketing, which is used by S&P500 companies to train their managers and operational staff. With a MSC degree in Digital marketing and industry recognition from around the world, he is widely considered a leading authority on B2B marketing.
Guarantee:
Get your money back after your first sale over $500.
The most extensive course available on B2B affiliate marketing.
Free advertising credits you can use to land lucrative business deals and compete with any top agency.
Access to the course:
This is not an "open" course that is available to anyone and we are not prepared to accept people who lack commitment onto the program. Please see the prerequisites below:
Prerequisites:
Be an approved Sitetrail affiliate (Apply here if you are not yet an affiliate).
Have demonstrated an understanding of the material shared in our free B2B affiliate course.
Provided a satisfactory reason of why we should accept you onto the course.
A good level of English and a complete, professional Linkedin profile.
A Linkedin premium account to enable additional qualifications and endorsements to be added to your profile.
Course fee:
The course fee is $250
Applying for the course:
Please send a connection request here to Adriaan Brits via Linkedin. In the initial message, please say that you'd like to apply for the Advanced B2B affiliate marketing course. 
Once connected, please send a message explaining why you'd like to be accepted to the course – and provide your Sitetrail affiliate username for validation.
Adriaan Brits or his team will evaluate your profile and application and will inform you of their decision.